Insight
Designing prevention led student support services with The University of York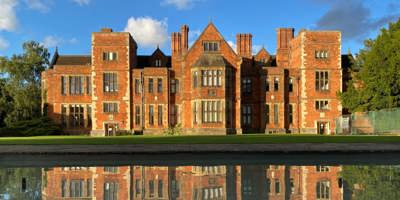 Sector

Not for profit

Date

12 November 2020
We partnered with The University of York to explore how best to update their approaches and meet a broad, and often recurring, range of student enquiries so all students experience a high quality service and the right individual support throughout their studies.
Proactive, prevention led services that identify potentially hard, stressful and life altering situations early, before problems can escalate, lead to better outcomes for people. University services are uniquely placed to design preventative support for the students they serve.
Patterns of student life
Student life at university follows many repeatable patterns. Very generally, we mean that many students will find a course and apply, arrive at university, progress through their course and graduate. Additional patterns can apply within this wide lens, such as the patterns of a first year student or the patterns that arise during exams. These patterns present an opportunity to identify potential challenges students may face throughout their journey and provide support before problems arise.
Recognising these cycles and combining that insight with understanding students' needs means we can refine how the service is delivered to feel more personalised.
Working closely with York, we interviewed students and staff to identify areas of student services that could be improved to be more proactive. For example, some patterns we found included library staff knowing that their services are more in demand at certain times of the year when students need support writing dissertations and essays, students feeling stressed when trying to find year two accommodation, or the onsite mental health staff knowing when in a student's learning abroad journey they're likely to begin to feeling isolated.
Understanding the challenges students face and embedding that knowledge against the identified repeating patterns means we can design proactive, timely actions and interventions that help us avoid individual problems escalating.
Designing preventative services to work remotely
Taking a preventative and proactive approach to student care and experience is increasingly important at a time when students are not in close physical contact with staff and peers. In response to Covid-19, universities are now delivering many types of academic and personal support digitally, working hard to provide high value and tailored services so students continue receiving a unique experience while staying connected to the institution.
Good communication is more important than ever when remote learning to avoid a feeling of isolation. Access to services such as effective mental health support is essential in studying during a high pressure crisis, and a preventative model will help York identify students struggling sooner. Strong and clear personalised communication through these services will elevate the sense of community that many institutions may find difficult with a fully remote campus.
A prevention-based operating model
With this knowledge of student needs, cycles, related concerns and the significant changes that Covid-19 has required of the university sector, York has implemented a range of changes to enhance their support of students working through colleges, academic departments and central support services.