Accelerating the leaders of tomorrow
Future Leaders
We're shaking up boardrooms, supporting the next wave of ambitious leaders to help build a more diverse and inclusive future.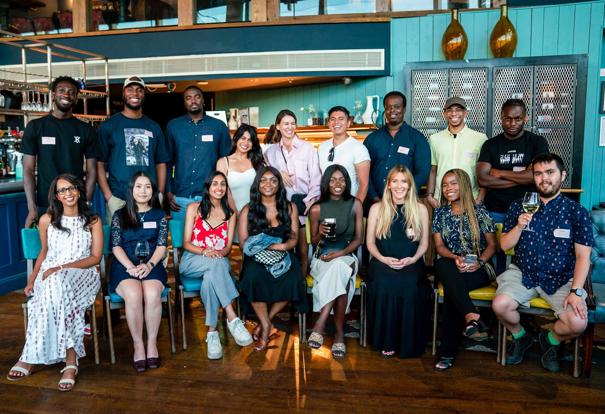 The programme
The Future Leaders programme gives young entrepreneurs from diverse and underrepresented backgrounds, the skills, support and network they need to grow successful businesses.
This year we're working alongside Manchester City Council and Barnet Council to bring the Future Leaders programme closer to communities for even greater impact.
We're looking for aspiring business owners:
with a digital product or service offering

from an ethnically diverse or lower socio-underrepresented background, or a person with a disability

between the ages of 21-30

who live in or around Manchester or Barnet
Future Leaders
---
25
We've supported 25 entrepreneurs in 5 editions of the programme so far
---
Why join the future leaders programme
TPXimpact delivers impactful, sustainable digital outcomes that make a positive difference to individuals and society. We bring that knowledge and expertise to this programme.
Learn
Access to monthly professional development workshops hosted by industry experts who will train you on topics like value proposition, finance and accounting, branding and digital marketing, pitching and more.
Get coached
Work with your individually assigned coach at monthly 1:1 sessions to help shape what progress looks like for your business and create a roadmap to success.
Network
During the programme, you'll have access to all our experts who can help you with various elements of the business. You'll also have the chance to present to investors at the end of the programme.
Get paid for your time
We appreciate the time and effort you bring to this programme and would like to help you focus some of your time and energy on developing your business. We offer a payment of £3,000 over the course of your six month programme paid in instalments of £500 each month to help.
Meet our Future Leaders 2023
The movers and shakers pushing boundaries and making a difference to the community.
David Adesanya
David Adesanya is passionate about exploring advocacy through design and social action. This has taken him around the globe researching & rapid-prototyping to optimise solar energy with new bio-technology in Los Angeles, developing conversations to challenge stigmas between the East and West in Beijing and disrupting the approach to how architecture responds to the influx of refugees in Italy.
Dilemma, a pop-up talk series that brings people together to explore the silent conflicts that affect our communities, was born out of David's passion for community engagement and consultation. Through panels, workshops, and debates, Dilemma provides a platform for people to discuss and find solutions to complex issues.
Find out more about Dilemma
Borna Sadrzadeh
A recent graduate from Cardiff University with a degree in Financial Mathematics, Borna is interested in finding efficient solutions to modern problems. 
Wing Card was born from the passion to innovate in-person networking by harnessing the same technology as Apple Pay to provide a fully customisable, contactless physical business card. With a tap of the card, your social media links and contact information magically appear onto the contact's phone thus eliminating the need for a paper business card. Wing's long term vision is to develop software that combines the positive aspects of online networking experiences with in-person networking and create more meaningful conversations everywhere.
Find out more about Wing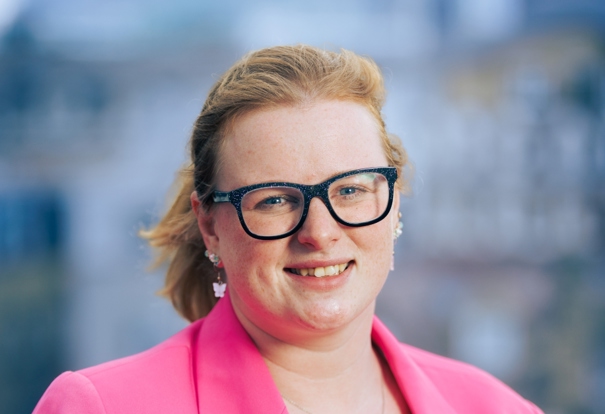 Eleanor Bamber
Eleanor is an occupational therapist and swimming teacher and passionately believes in inclusion and providing opportunities for everyone. She is a big believer in finding people's strengths and supporting them to overcome challenges and achieve something. From this belief was born, Bambers Inclusive CIC. 
Bambers Inclusive provided occupational therapy based swimming sessions for people of all ages and disabilities. The platform offers group or bespoke training for people with disabilities to train as swimming teachers and act as role models for children with disabilities.
Find out more about Bambers Inclusive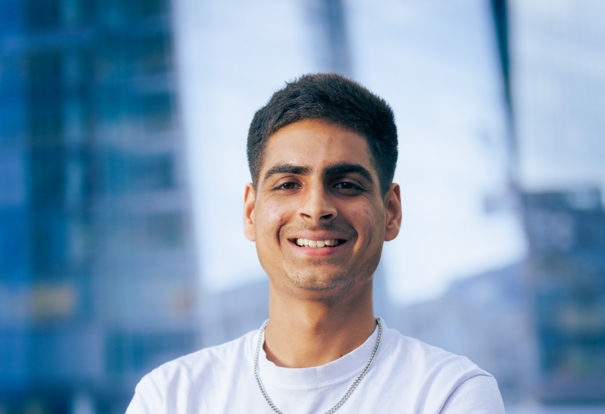 Krish Hathiramani
Krish is a final year Sports Management student at University Academy 92 in Manchester. Together with a wider group of UA92 students, Krish is creating a platform at the intersection of consumer activity and climate impact. Working alongside WeForest, they aim to more closely connect the buyer journey and their climate impact, to leave the best possible impact on the environment.
Find out more about Elity
Find out first
Our Future Leaders 2023 applications have now closed. Register your interest for Future Leaders 2024 and be the first to know when applications open next year.