Challenge
As a forward thinking and eco conscious search engine, Ecosia is committed to reducing the impact of climate change, investing 80% of its profits in tree planting projects across the globe. 
With over 15 million active users, Ecosia knew very little about its audiences worldwide, with preliminary audience research identifying only Gen Z activists as the primary audience. Ecosia also prioritised data privacy, but was unsure if this was something their audiences valued in a search engine. 
With limited insight into the motivations people have to choose or switch search engines, Ecosia engaged TPXimpact to create a series of audience profiles to support their overall business strategy at a key point in their growth plans.
Solution
Using data to understand your audience
To develop a deeper understanding of Ecosia's top four target markets (the UK, US, France and Germany), we used the audience building tool Global Web Index (GWI) to collect data from an existing audience of 40,000 people. Using the answers provided, the tool profiles specific audiences on anything from demographics and age to online behaviours and marketing touch points.
The collection, analysis and interpretation of the data underpinned the future strategies for possible product extensions, brand messaging and media and acquisition strategies.
Developing overarching themes
Having already conducted a series of audience research activities, we began a period of immersion that looked at collating, reviewing and segmenting this research into a series of six distinct themes. These included general demographics, media channel usage, search behaviours, attractive brand attributes and the propensity to switch to ethical products and services.
Mapping these themes to the data
Using the GWI tool, we reviewed the existing data of over 40,000 respondents, mapping these against the themes we had already developed. This allowed us to identify a series of gaps of knowledge and allowed us to create a bespoke list of insight that needed to be gathered to assist profile creation.
Creating a custom survey
In collaboration with Ecosia and GWI, we created a custom survey comprising 15 additional questions for 2,000 known Ecosia users, and non-Ecosia users. This survey was structured around motivations and attitudes to switching to eco brands. We also included questions around data privacy to understand whether their practices of anonymised, encrypted searches, and the ability to turn off tracking services and opposing the sharing of data, was a concern or a selling point to their audiences.
Impact
Forming audiences
Data from the custom survey, combined with the existing GWI data allowed us to create, validate, adjust and shape a series of four audience profiles, building a working narrative that would provide Ecosia with an in depth overview of the people within each audience. 
We also ran a series of queries that spanned demographic, attitudinal, purchasing and environmental behaviours to understand audience motivation in more detail, results of which could help underpin Ecosia's strategic direction across each market. Crossing themes were also identified across all audiences to help further dictate global strategy and branding.
Bringing the audiences to life
All too often, audience profiling work ends up sitting in the back of a folder. Instead of a series of graphs and data points, we brought our findings to life by adding the "so what". We wanted to make sure the audience profiles were practical and easy to apply to a variety of strategic projects within Ecosia. 
Following on from our work, Ecosia can now use these audience insights to form the basis of the strategy into product diversification, audience retention, brand repositioning and messaging strategies.
Our latest work
Transformation is for everyone. We love sharing our thoughts, approaches, learning and research all gained from the work we do.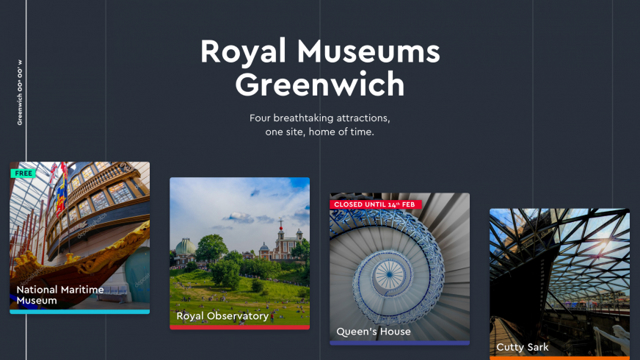 Helping digital experiences bloom
Royal Botanic Gardens, Kew engaged TPXimpact as their digital development partner, to build a new website with enhanced digital experiences for Kew's diverse audiences.
Read more
How we created a new website for The British Horse Society to deliver a seamless user experience.
Read more