Whilst many charities have adopted new technology in recent years (and especially in response to the pandemic), research shows many are unsure about what to do next.
Our recent survey with Third Sector highlighted this uncertainty. While 70% of respondents have a digital roadmap in place, they don't always feel they have the right tools and skills to meet their goals. In fact, only 37% fully agreed that their organisation has a culture of "empowerment, collaboration and autonomy", which is so crucial to becoming a modern and responsive charity.
So where do we go from here?
Catch up on the full webinar
Watch the full webinar below, where we discuss:
How to adopt more agile methods for planning and delivery to realise your charity's full potential.
How to make technology a key element of your strategy.
Why it's important to give employees the tools and time to upskill.
How building a culture of empowerment, collaboration and autonomy among staff can help improve outcomes.
The benefits of using data to become more audience driven. 
How to increase capacity through digitally enabled processes.
How to overcome change fatigue and stay motivated.
"There are 3 key things charities can do: 1. Focus on user needs, 2. develop a vision based on organisational strategy, and 3. identify any digital growing pains from the pandemic through a technology audit, and [a review of] ways of working"
- Zoe Amar, Zoe Amar Digital
"One of the benefits to agile methods is you build this real sense of momentum, whilst delivering tangible outputs at the end of each sprint. [...] Don't wait or worry about getting Agile wrong either. Find a small scale project and start it! Starting small will allow you to gradually inform and educate the wider business of its success."
- David Hunt, Breast Cancer Now
"Collaborative, inclusive leadership that recognises the energy, talents and perspectives of the collective will generate the best solutions and the power to create real change. [...] Ask yourself, what combination of leadership skills do we already have? What's the gap we need to close?"
- Louise Lai, TPXimpact
Our recent insights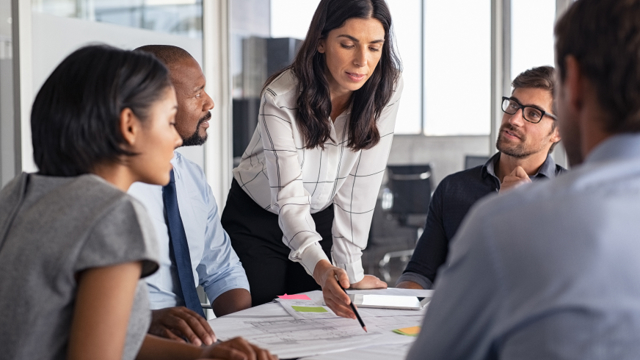 3 things to avoid in your charity's transformation strategy
As you take steps toward change within your organisation, are you overlooking these key areas?
3 signs it's time for your charity to embrace change
Is your organisation missing out on opportunities to evolve?
Helping frontline teams deliver support through the Covid-19 crisis
How we helped Parkinson's UK move to a remote way of delivering support during the Covid-19 pandemic.