If you're interested in being part of a design team that works on exciting challenges to make a real difference in the world, we're hiring!
Interaction Design is an important part of TPXimpact's DNA; using design to make things tangible and show our clients what the future might look like when users can achieve their goals in an accessible and efficient way.
If you're wondering what Interaction Design looks like at TPXimpact — "This Is How We Do It!"
Our approach to Interaction Design
The way we practice Interaction Design is much more akin to that of Product Design. It's not just about Sketch, Prototype, Test, Repeat. Our interaction designers are creative problem solvers; interested in solving the right problem and solving the problem right. You will just as readily find interaction designers working on problem framing, product proposition and strategy, experimentation and metrics, and more, as you would find them creating user flows.
At TPXimpact, Interaction Design sits alongside growing specialist practices like Research, Service, and Content Design, each with a strong leadership team and Head of Practice.
We're designers, but we're not consumed with being design-led. We work in multidisciplinary teams, equally led by technology, delivery and data. All working together to achieve the same goal: delivering better outcomes for people.
Interaction design finds itself in this unique position where it's connected to all the things in a team. Translating user needs learnt in research into accessible design solutions. Building prototypes using real data and blurring the lines between experiment and product. Bridging the gap to development so all of the hard work the team has done becomes a reality and we deliver the real thing meaning we deliver the intended impact.
Work we're doing
Today, I want to share a summary of some of the work we're doing where interaction design is making an impact. 
This year (2022), we've worked with Reading Borough Council to advise and design disparate services onto a new single platform for citizens which will be implemented in 2023. As part of delivering savings while this platform was procured  we also worked with the Digital Web Team to create a 'drag and drop' Design System in Figma that has reduced the barrier to prototyping, enabling staff to rapidly visualise transactional services.


At the start of 2022, we partnered with Catapult and Open Innovations to create two prototypes showing how data and technology can promote collaboration, enable coordination and unlock action. In taking a place-based approach to achieving Net Zero, one concept we explored was a service for homeowners to assess their carbon impact and retrofit options.  This was an extremely conceptual piece that allowed us to be creative in our problem solving and was a lot of fun in the process.


From 2020 to 2022, we've had designers embedded with Her Majesty's Land Registry for two years supporting delivery across multiple projects and work streams as well as raising design capability and maturity in the department through a combination of frameworks, 1-to-1 coaching and more.


In April 2022, we worked with Youth Futures Foundation to create designs for a practical knowledge base of evidence for what works in getting marginalised young people into sustainable employment.


We have long partnered with Hackney Council on multiple projects, most recently, in the wake of a cyber attack, we've been supporting them to build new modern tools for social care and housing. This has involved close collaboration between design and development across multiple delivery teams, from which the Hackney Design System was created to improve consistency.


This year (2022), we started a new partnership with the Royal Borough of Greenwich, supporting design and delivery across multiple projects. One exciting discovery has been working with Greenwich's digital and streets services teams to improve allocation and processes of Street Services.

Following generative research the team seized the opportunity to run micro-experiments so we can learn faster and deliver value sooner. We used GOV Notify to experiment sending text messages to staff about overtime opportunities in Street Service shifts. From this we learnt quickly we would be disadvantaging some staff and not solving the problem right which is going to give us a head start as we go into the next phase of delivery.


Since 2021, we've been the design partner, transforming funding services with the Department for Levelling Up, Housing and Communities. Working with internal department designers and a technology supplier, we're creating products that will reduce the barrier to apply for funding as part of the levelling up agenda and enable the department to make assessment decisions based on structured and comparable data. We've worked tirelessly but collaboratively as "one team" to design and deliver our MVP product for the Community Ownership Fund and are already looking toward the future as we onboard multiple funds to use our products.
What's next for the Interaction Design team
This was just a teaser of who we are and the work we do. Over the coming weeks and months, we'll share more about Interaction Design at TPXimpact. From useful practice specific tips and guides (like prototyping an accessible autocomplete), to how interaction design is solving impactful problems, and peaks into typical days directly from members of the team.
Our recent design blog posts
Transformation is for everyone. We love sharing our thoughts, approaches, learning and research all gained from the work we do.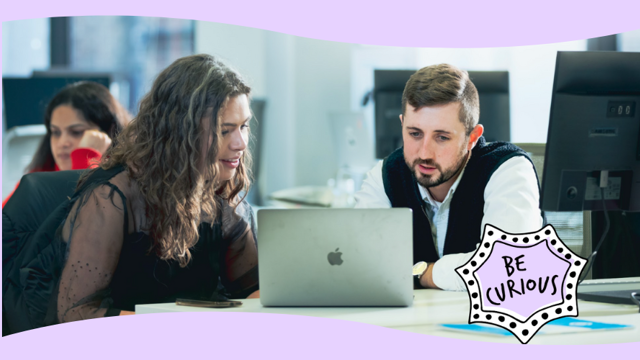 Find out about our team's experiences and what they learnt at this year's Camp Digital conference
Read more
We share our overall approach to co-design, what it is and isn't, and why and when we use it
Read more