Service design is an integral part of our multidisciplinary approaches and ways of working. Since I joined in September 2022, our service design practice has been growing rapidly. All our service designers bring a healthy mixture of experience, personality and diverse perspectives. As a collective practice we provide a strong capability when we partner with clients. 
Our approach to service design
Our goal as service designers is to enable services to work well for the people who need to use them.
The work we do includes supporting our clients to: 
understand and transform their end to end services
help make the unseen (siloed) moving parts of organisations visible
bring together evidence and insights in ways that enable people and teams to make decisions
support the shaping of backlogs and service roadmaps. 
We know we're doing our job well when stakeholders can prioritise delivery decisions based on the value they bring to both users and the business.
We work in complex spaces and enjoy finding creative ways to solve problems. Communicating complexity through simple, engaging  and visual methods is an integral part of being a service designer. 
Service designers tend to zoom in and out throughout delivery. We begin by understanding the problem space and different types of user needs. We usually think about how big the problem is, the consequences of doing nothing, and what are the different moving parts in the systems we're working in. We consider how people and stakeholders might need to align to move in the same direction.
The focus of our work
We work across different sectors – healthcare, education, farming, charity, and work with local authorities and councils. Doing service design across different sectors gives our practice the superpower to share work, discussing common patterns, problems and opportunities. 
Each person in our practice is connected to our company mission and purpose. We find innovative ways to incorporate our values into our work, including using service design to deliver net zero.
Throughout discovery, alpha, beta and live phases of delivery, we are flexible in how we collaborate to achieve key outcomes and goals. We do this by applying methods including:
defining success metrics upfront
solving the right problems
rapid service prototyping
evidence and insight-led decision making
We work best when we're working with other user centred design specialists, in multidisciplinary teams equally led by technology, delivery and data. All working together to achieve the same goal – delivering better outcomes for people.
What we're working on
The following are a small sample of the types of service design we're doing at the moment. 
Leonardo Gentili, has been working with the Department of Energy Security and Net Zero to deliver a Discovery and Alpha for an information service for the upcoming heat network zoning policy. 
Joe Bramall is working on a joint project for the Department for Work and Pensions and the Department for Health and Social Care. We are working with a hybrid digital and policy team here using user centred design to deliver better outcomes together.
Sarah Fox is working with CareCity and Dorothy to explore if Dorothy's AR solution can support people living with dementia to access places in the community they feel excluded from – helping them to live independently and improve their quality of life.
Nina Wafula  is working with YoungMinds, where we're exploring the opportunities to deliver more, earlier mental health support to marginalised groups of young people. Working as a blended team with YoungMinds we've run an eight month discovery and design sprints to co-design and develop potential solutions with young Black people.
What's next for the service design team?
Over the coming months, we'll share more about service design at TPXimpact, from useful practice-specific guides, to how service design can help solve problems, and a 'day in the life of different designers in our practice.
If you're interested in being part of our team check out our careers page for information, and get in touch if you'd like any more information on our roles.
Our recent design blog posts
Transformation is for everyone. We love sharing our thoughts, approaches, learning and research all gained from the work we do.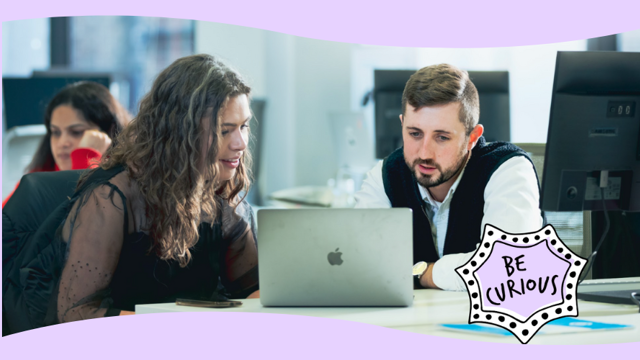 Find out about our team's experiences and what they learnt at this year's Camp Digital conference
Read more
We share our overall approach to co-design, what it is and isn't, and why and when we use it
Read more