Challenge
In the UK, road data has historically not been easily accessible or discoverable, and there's not been a unified platform built for organisations to know what data is available. Recognising this, the Department for Transport (DfT) wanted to provide the right digital infrastructure and enable easier access to the UK's road transport data through a National Access Point (NAP).
A NAP is a catalogue of transport metadata used to index data, originally mandated by EU Directive 2010/40/EU. DfT decided to implement a NAP beyond this original scope to include specified data for all roads with the ultimate goal of extending to all UK transport data. The original NAP was data.gov.uk, which didn't provide the service management or features required for finding transport data easily. There was limited dataset discoverability because metadata (data that describes the contents of a dataset) quality was poor, and there were many out of date and orphaned datasets.
We supported the DfT to better understand the needs of both publishers and users of transport data, to help determine the most efficient, effective and valuable way to implement a NAP.
Approach
From the discovery phase, we learnt that building a feedback loop between data publishers and users would help establish the value of data, which would justify the resource publishers need to create, publish, maintain and continuously improve data.
Alpha: prototypes
During the Alpha phase, we developed multiple prototypes, which took the form of clickable or static digital mock-ups. We also built a custom implementation of a Comprehensive Knowledge Archive Network or CKAN, an open-source platform, with both mock-up data and real data imported from data.gov.uk.
Alpha: research findings
Using remote one-to-one prototype testing sessions with a broad range of participants, we grew our understanding of data publisher user journeys. We wanted to understand how to improve data discoverability and metadata.
We spoke to research participants from over twenty organisations and developed four personas to represent the full spectrum of potential users. These included varied levels of data literacy and technical expertise, with different goals, data tasks, motivations and challenges.
Our research found that users value data previews, visualisations and use cases (how a certain dataset has been used in real life), which complement quality metadata to help them find what they need. We also found that curated navigation such as tags, collections, and related datasets vastly improved navigation.
Focusing on data provision, we found that data publishers looked to the NAP to lead on metadata standards and automation of their metadata submission process. Data publishers also looked for support on publishing which included information on data standards, explanations of technical terms and guidance on metadata.
Impact 
Following our research, we recommended a minimum-viable approach to metadata, automatic inclusion of datasets wherever possible, curation to improve navigation and a short-term focus on promoting discoverability over metadata and data quality. This approach recognised that asking for large amounts of metadata increases the burden on data publishers. An increased burden would mean lower numbers of datasets, and as a result, less overall discoverability. Improving and deepening metadata should be a long-term goal of the platform.
Complemented with useful features and curation, including SEO and tight engagement with data.gov.uk, data users would find the NAP a convenient central location for transport data.
The Alpha Project passed the service assessment for public services, which means it meets crucial standards that cover being simple to use, meeting user needs, solving a whole problem and using open-source technology.
As a start, the NAP will focus on road transport data, and be eventually expanded to cover other transport data. There is the potential for data publishers and users of other domains to replicate and adapt from the NAP model if it develops maturely and successfully, contributing to more efficient use of data by even more actors and institutions across sectors.
Our latest work
Transformation is for everyone. We love sharing our thoughts, approaches, learning and research all gained from the work we do.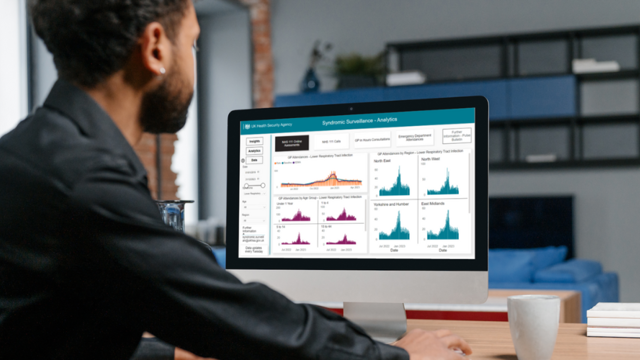 How we partnered with DfE to find a way to identify users and deliver services more effectively.
Read more