Challenge
Managing patient processes such as GP referrals and appointment bookings places a significant administrative burden on NHS hospitals. Manual processing is extremely time consuming, particularly during Covid-19, and it's not uncommon for backlogs or processing delays to affect the patient experience. 
Kettering General Hospital needed an automated system to manage high volume and repetitive processes, saving time and costs. They asked TPXimpact to partner with them to help them benefit from Intelligent Automation (IA) technology.
Solution
Following a successful Proof of Value project, automating their Covid-19 Situational Report, we identified two further processes at Kettering General Hospital that were ideally suited for automation. These were the Unappointed Patients process and GP referrals. The Unappointed Patients process involves removing outpatient referrals (that are no longer relevant for legitimate reasons) from the system. GP referrals are patient appointments booked at the request of primary care services.
The Unappointed Patients process was a drain on staff time with a year long backlog, due to Covid-19. This backlog prevented staff from focusing on other work and disrupted the team's morale.
We built an IA bot to automate the Unappointed Patients process and clear the backlog of outpatient referrals that needed removing from the hospital's system. Instead of requiring a human employee to delete each entry individually, the bot opens a spreadsheet of the referrals, accesses the corresponding records on the patient administration system and automatically discharges them.
We also automated the GP referral process. When a GP creates a referral for their patient, it enters the e-RS system. Before automation, a staff member had to access this system, read any comments on the record and book an appointment for the patient at the hospital. With IA, the bot automatically books appointments. Importantly, it filters records with complicated comments, passing them on to someone for approval to ensure that each patient's precise needs are met.
Impact
By running the Unappointed Patients bot for five to six hours per day, Kettering General Hospital gained an estimated staff time saving of 550 hours per year, with an equivalent value of £10k. The human factor in this work was perhaps even more important here, as the repetitive nature of these tasks was demotivating staff. By pursuing IA to solve this problem, Kettering General Hospital could free up staff time and allow them to carry out more value adding work.
The GP referral process promised similarly impressive benefits, saving the hospital 1,467 staff hours per year, equivalent to £23k or one full time employee.
With Kettering General Hospital working as a group with Northampton General Hospital, this automation work adds to the centre of excellence being developed in Northamptonshire to help scale automation technology across the NHS and deliver even greater results.

Our latest work
Transformation is for everyone. We love sharing our thoughts, approaches, learning and research all gained from the work we do.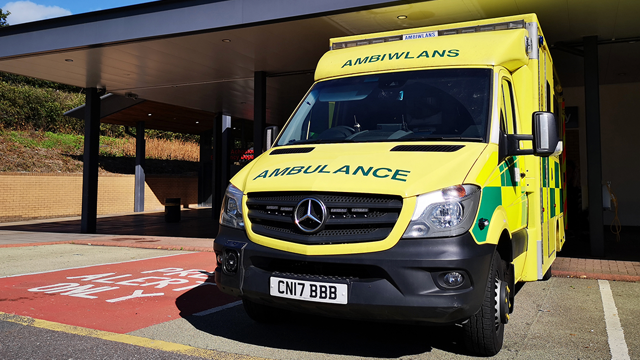 Kettering General Hospital (KGH), part of the University Hospitals of Northamptonshire NHS Group, wanted help with their clinical coding process, as they struggled to recruit and retain experienced coders.
Read more