Challenge
With the scale and complexity of demand for children and young people's mental health services increasing, YoungMinds wanted to explore new ways of making sure all young people can get the mental health support they need.
A key goal of this work was to look at how digitally-enabled services could be used to extend the reach of support. This involved understanding and finding opportunities to meet the needs of minoritised and marginalised groups often underserved by the sector at large.
We used a co-design approach to ensure equity in how YoungMinds have reimagined, designed and tested new service propositions, bringing young people with lived experience into this work in a meaningful way.
Approach
Starting with research, we focussed on understanding the experience, assets, challenges and needs of young Black people who face difficulties with their mental health. We ran a 7-day diary study over Whatsapp with 10 young Black people who shared how they were feeling and the impact of that via video, text and voice note, followed by in-depth interviews.
Using critical challenge and support from a group of young Black activists to help mitigate our bias, we co-produced insights and developed opportunity areas to focus on.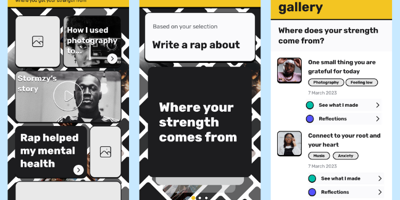 Through a series of facilitated co-design sessions with young Black people, we explored potential new service propositions that could work for these groups, in their lives. We also explored these ideas internally with YoungMinds colleagues to understand the feasibility and considerations for how they might work as part of future operating models.
We took 3 prioritised service propositions through a series of Design Sprints to develop, rapidly prototype and test the concepts further with potential users.
"I am flabbergasted and full of admiration. It's been one of the most amazing processes to witness. I believed in you, but I also knew how difficult the brief was and the work have gone beyond my wildest dreams."
Tom Madders
Communication and Campaigns Director, YoungMinds
Impact
Using participatory approaches has helped us to form a deep understanding of young Black peoples' context, the systemic barriers and racism that shapes their experience of products and services.
Designing with those communities, and not for them, provided an opportunity to develop new ideas and better outcomes that work in recognition of existing systems and structures of power.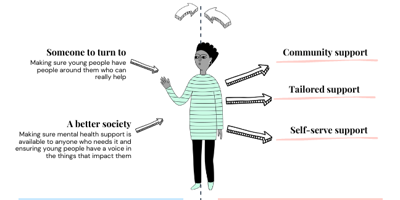 We proposed an integrated model of support that gave YoungMinds a new set of service propositions to develop and pilot further. This work is now in an Alpha phase where we're continuing to iteratively design and test, as well as planning for how internal operating models will need to change and adapt.
"We've formed a truly collaborative team, built on trust, healthy challenge, understanding, care and respect. We'll turn to what this team has taught us about collaboration long after the project has finished."
Libby Rhodes
Head of Digital Transformation, YoungMinds
Our latest work
Transformation is for everyone. We love sharing our thoughts, approaches, learning and research all gained from the work we do.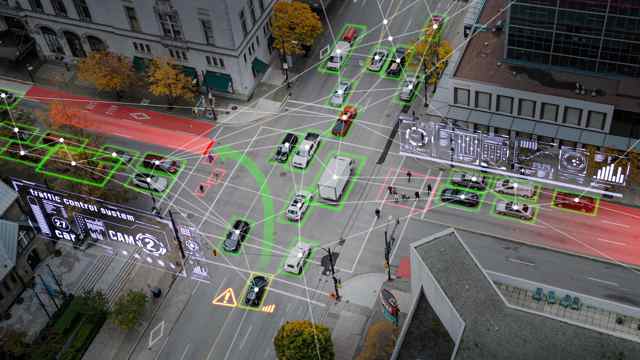 ZSL: growing conversion by 30%
ZSL, comprising London Zoo, Whipsnade Zoo, and the Zoological Society of London, is a prominent science-led conservation organisation. The organisation partnered with TPXimpact for a user-centric digital transformation of their platforms.
Read more