Challenge
Children and young people accessing mental health support through Child and Adolescent Mental Health Services (CAMHS) routinely wait a long time from referral until their first assessment. This delay can make their symptoms worse, particularly when it takes courage for them to seek help in the first place.
NHSX travelled round the country speaking to young people and their families to understand how to better support them during this time. Building on these learnings, TPXimpact partnered with NHSX to embed user-centred design methods in Alder Hey and Oxleas NHS Trusts, helping teams to do more for young people while they wait to access mental health services.
Solution
Working alongside teams from Alder Hey and Oxleas, we focused on two challenges identified by NHSX:
what are the opportunities to support children and young people in preparation for their first visit, or between treatment?
how can we embed user-centred design methods into local teams to help them test their ideas?
Working with clinical and operations staff within the Trusts and NHSX, we introduced agile ways of working and design thinking. After mapping current systems, we focused on the pre referral and referral phases of the users' journeys.
Through user research, we helped the Alder Hey team understand where young people search online for mental health information, what they're looking for, and how to meet these needs. We also improved the referral process by building an online referral prototype using the NHS Prototyping Kit — enabling us to benefit from components that have already been tested with users.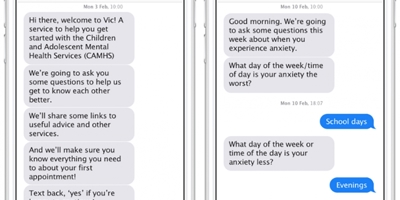 Impact
In Alder Hey, the new e-referral form helps teams to capture information about service users, improving data flows, and reducing time spent making and receiving referrals. As part of creating this solution, the Trust learned how to start small and prototype different ways to solve a problem, testing ideas with users to understand their needs and iterating based on feedback. 
In Oxleas, user testing showed the potential of the automated SMS service to help manage young people's expectations around CAMHS, and to support them as they waited for treatment. Some also recognised the value of using the tool as a way into the therapeutic process.
Using our insights from these pilot sites, we also developed a framework — the NHSX Mental Health Service Model — to help local NHS providers adopt user-centred service models. This ensures they can support NHS Trusts to deliver service transformation projects, even when working with a variety of digital capabilities, team capacities and needs.
"I really enjoyed working with TPXimpact and having time to properly reflect I realise how much I have learnt, which I'm now applying to all of the projects I'm involved in. So, thank you."
Alder Hey
Innovation Consultant, NHS Trust

Our latest work
Transformation is for everyone. We love sharing our thoughts, approaches, learning and research all gained from the work we do.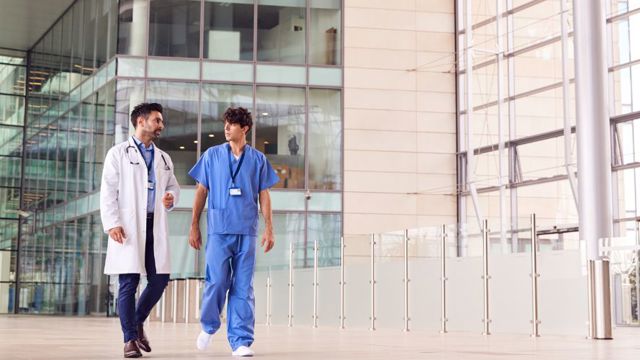 Taking a user centred approach to choosing the right EPR
University Hospital Derby and Burton NHS Trust (UHDB) partnered with TPXimpact to make an informed choice in procuring the right EPR for the Ophthalmology team and make recommendations on implementing the EPR system successfully.
Read more