Challenge
As part of a broader digital transformation project, Credo Wealth was keen to demonstrate the value of Robotic Process Automation (RPA) in driving efficiencies and enabling their existing systems to speak to each other without additional investment, at this stage, in new kit. This automation was also an opportunity to remove one of the daily manual processes and allow the team to focus on more value added work.
Solution
During a Process Discovery Workshop we identified their daily wires (external) and journals (internal) payments as the most suitable processes to use as a Proof of Value for RPA. Both processes have almost identical steps so it made sense to automate both at the same time.
Following a seamless project, with extensive user acceptance testing, the process was up and running within eight weeks.
Impact
Annually, 587 hours have been returned to the business with a saving of £10,262 — plus it's one less mundane process. The automation process has been reduced from five minutes to approximately 90 seconds per employee.
Credo Wealth is creating further business cases for automation across the business based on the success of this so far and considering creating a centre of excellence to deliver and manage RPA in the future.

Our latest work
Transformation is for everyone. We love sharing our thoughts, approaches, learning and research all gained from the work we do.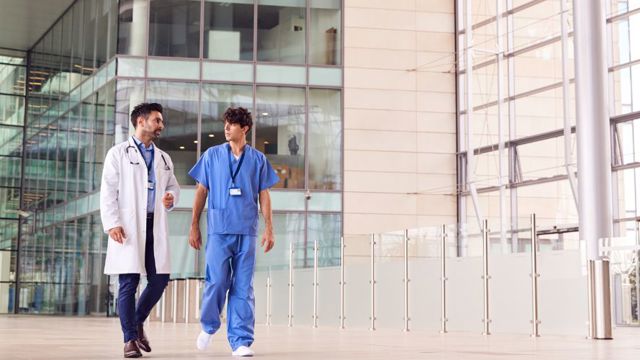 Taking a user centred approach to choosing the right EPR
University Hospital Derby and Burton NHS Trust (UHDB) partnered with TPXimpact to make an informed choice in procuring the right EPR for the Ophthalmology team and make recommendations on implementing the EPR system successfully.
Read more