The UK is in the midst of an energy crisis, driven by increased production demands after Covid-19 and the effects of Russia's invasion of Ukraine. Households will bear the burden as rising energy prices contribute to a cost of living crisis widely felt across the UK. On top of the existing climate emergency, this new crisis adds urgency to the need to transform the UK's relationship to energy. 
In response, the government has now published its much anticipated national energy security strategy. However, the strategy's emphasis is on long term energy production including offshore wind and nuclear power which will take years to plan, build, and generate. These strategies won't alleviate the immediate and medium term frictions felt by households today.  
In this article, we wanted to share some short, medium, and long term opportunities for local governments to rise to the challenge to support households today and improve local energy resiliency in the future. This will also help them accelerate their Net Zero goals. 
These opportunities build on the lessons that our teams at TPXimpact have learnt while conducting research and design projects on the future of energy use in collaboration with local authorities, developers, and diverse community members. 
Short term opportunities 
1) Engage households around behavioural change to reduce energy use
While the national energy security strategy does include up to £350 in support to qualifying households, £200 of this will need to be repaid. Furthermore, this support only covers half of the average energy bill increase that households will incur. In the short term, households will need to identify ways to reduce their own energy usage and lower bills.
Our research reveals that even when people have a strong desire to reduce energy use, they have a hard time understanding what their bills mean, and knowing how to most effectively change their daily habits. What appliance consumes the most energy? Does using appliances at different times of day help? Should heating be turned off? 
While advice exists in the public domain — for example, from the Energy Savings Trust — not everyone is aware of it. Research has shown that influence is felt more strongly when it happens at a local level, as people are more likely to follow messaging that is tailored to their local context. 
Local government, in partnership with local community groups and channels, can create the support and awareness needed for households to adjust behaviours to be more efficient around energy use in the short term. 
Medium term opportunities 
2) Prioritise infrastructure to accelerate EV adoption at scale 
Transitioning to electric vehicles is an important pillar of the government's Net Zero roadmap. An electric vehicle has three times lower lifetime CO2 emissions than a conventional car and is generally cheaper to maintain over time. But currently, less than 2% of cars in the UK are hybrid or electric. The largest barrier to more people adopting electric vehicles is the lack of public charging facilities.
From stakeholder engagement, we know that installing public EV charging infrastructure is a complex and potentially costly task, especially in dense urban areas, requiring coordination across land owners, local authorities, Distribution Network Operators (DNOs), private sector charging companies, and related development schemes for planning, execution, and maintenance.  
In spite of this complexity, local authorities can play more of a driving force by taking up the convenor role to coordinate planning and action — by identifying the right land and locations for charging facilities, working with DNOs to ensure grid capacity, and working with developers to include provisions within new developments. 
To illustrate what that role might look like, in collaboration with the Connected Places Catapult and Open Data Institute, we have created a prototype of a data tool that can help local authorities work with DNOs and others to select the best locations for bulk EV charging. 
3) Encourage a local market for home insulation and other retrofit services 
The UK already has 80% of the homes it needs to house the population. Improving the energy efficiency of these homes — particularly older homes — is therefore critical. Investing in insulating walls, floors, and ceilings should be homeowners' first choice, followed by installing new technologies such as heat pumps to replace gas boilers, and solar panels on the roof. 
After Brexit, supply chain challenges and skills shortages in the construction sector have driven up the cost of all building and insulation work. There is a particular skills and market gap around climate-focused retrofit services. In addition to costs, finding the right suppliers, navigating funding, information, and planning processes are key barriers for those looking to retrofit.
Many local authorities have understood the important role they can directly play in creating this local market through retrofitting their own social housing stock and partnering with organisations such as Retrofit Academy to invest in local skills. 
There are many ways that local authorities can support homeowners who are able to pay for this work as well, for example, by helping people navigate to find the right localised advice, information, supply chain; or by creating a better evidence base to help people understand the cost-benefits of retrofitting, or by simplifying planning processes to enable speedy action.
We believe that these should all be a key component of council services in the future. In collaboration with Connected Places Catapult and Open Data Institute, we created a speculative prototype to imagine how a council owned tool can help homeowners identify the best options for retrofit. 
Long term opportunities 
4) Create local energy plans and support local energy schemes 
The increasing popularity of solar, wind energy, and improved batteries are giving people and places more alternatives for distributed energy production at the neighbourhood or district level. We are starting to see experimentation happening everywhere. 
At the grassroots level, movements such as this artist led collective in Walthamstow are drawing on existing mutual aid networks to turn the rooftops of entire streets into cooperatively owned power stations. 
Campaigns like Power for People (currently backed by 300 MPs) are advocating for a revision in the UK's energy policy to make it easier for local energy initiatives to sell energy directly to people. Last year, TPXimpact collaborated with Southend-on-sea Borough Council and other partners to help imagine how startups, councils, and communities can come together around smart local energy services. 
At a larger scale, district heating networks can be a viable solution for residential areas neighbouring large scale commercial, industrial or medical facilities, as seen in the Olympic Park District Scheme. 
As there is more appetite for local schemes, this will require a fundamental rethink of the relationship between local community, local authorities, and energy production. 
In all of this, issues around service design, consumer protection, equity and viability are critical to both protect and empower citizens. In the future, we imagine local area energy planning will be a key responsibility and requirement for local government, similar to how land use planning operates today.
5) Design neighbourhoods to reduce demand for travel
In addition to focusing explictly on energy supply and consumption itself, local authorities also need to think more broadly about how the spatial design of and amenities within a place shape people's demand for car travel. 
Designing mixed-use neighbourhoods, especially following the principle of a 15 minute neighbourhood — which ensures everything you need is within a 15 minute walk — helps reduce the need for frequent long distance commutes. 
Encouraging working from home and a four day work week also reduces demand for travel. Lastly, when travel is inevitable, the end-to-end provision of public transportation and cycle lanes ensures people have convenient, safe, inclusive alternatives to the car. 
On the road to Net Zero
There is so much local government can do in the short, medium, and long term to support communities through the current energy crisis and also improve local energy efficiency and resiliency to achieve Net Zero. 
For the most part, these are new roles and new services for councils to take on. These new activities and services need to be designed and iterated quickly but carefully, in close collaboration with the community and with support from central government. Better data and digital infrastructure can also serve as invaluable tools to help make informed, coordinated decisions. 
Our recent insights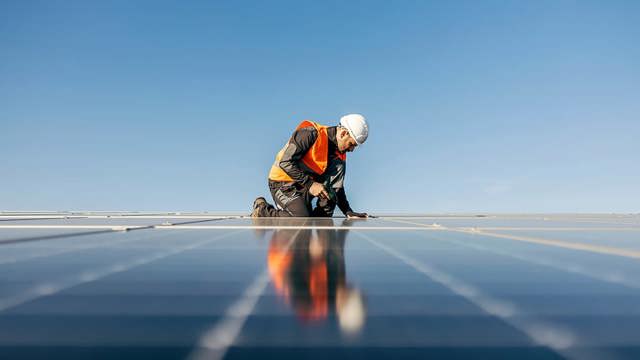 Designing and developing FamilyStory
Focusing first on child protection, FamilyStory is transforming the way local authorities approach technology for children's social care.
Read more