Challenge
Tackling the UK's target of net zero by 2050 will be society's defining challenge for the next 30 years. The three highest emitting sectors in the UK are transport (which accounts for approximately 27% of emissions), energy (around 21%) and the built environment (approximately 32%).
A key challenge in the built environment is making homes more energy efficient. As 80% of the homes we'll occupy by 2050 already exist, retrofitting these houses to reduce their energy consumption is extremely important. Most of these homes are privately owned — with only around 17% owned by councils — so local authorities must support and encourage homeowners to take action.
However, policy constraints and a lack of funding stop councils from undertaking work in this area. To overcome this, we partnered with Connected Places Catapult (CPC) — the UK's innovation accelerator for cities, transport and places – to make the home retrofitting process more accessible to homeowners.
Solution 
Working alongside Open Innovations Leeds (OI), we developed two prototype solutions showing how data and technology can promote collaboration, enable coordination and unlock net zero action in local places. OI Leeds worked on a data-led prototype for EV charger locations, while we focused on a design-led prototype looking at a service to accelerate low carbon technology solutions to retrofit properties.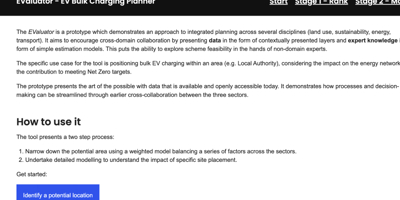 Through research and interviews, we learned that many homeowners want to make energy efficient changes to their properties but a lack of clear and trustworthy information holds them back. We found that a community led approach would be the quickest way to get home retrofitting underway. By giving individuals access to information from people they could trust — their local authority and peers — we could equip them to begin the home retrofit journey.
We therefore prototyped a home retrofit service aimed at encouraging "able-to-pay" homeowners to install retrofit. This tool would generate a property's EPC data and list the modifications that would reduce its emissions. It would then lay out the costs, local suppliers, installation timelines and available grants for retrofit all in one place.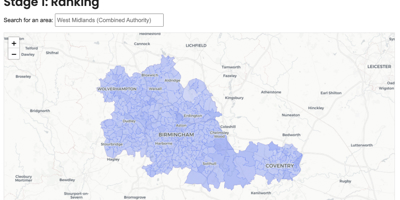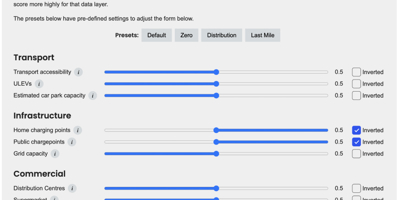 Impact 
The prototype we created showed local authorities how they could empower individuals to start the retrofit process. The tool's prioritisation feature would also highlight small changes to make before larger installations to optimise energy efficiency — for example, upgrading to double glazing before installing a heat pump. 
It also included a map showing recent home retrofit modifications in the local area. This would enable users to reach out to their neighbours about their experiences and recommendations for suppliers and fitters. Additionally, the service would allow homeowners and the council to estimate and monitor a property's carbon emissions before and after installing a retrofit.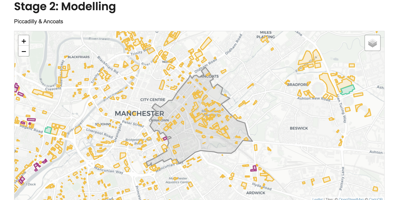 All of this can help local authorities reduce emissions in a local area with minimum funds.
As part of this work, we also audited the data that was available through existing council sources, national government, and other bodies such as Energy Performance Certificate (EPC) data, looking at its quality and availability. Through this data discovery we suggested the best approach for collecting relevant data today and gave recommendations on how to improve this in the future and enable more services.

Our latest work
Transformation is for everyone. We love sharing our thoughts, approaches, learning and research all gained from the work we do.