Diversity, equity and inclusion
TPXimpact strives for equality of opportunity for all, at every level of the business.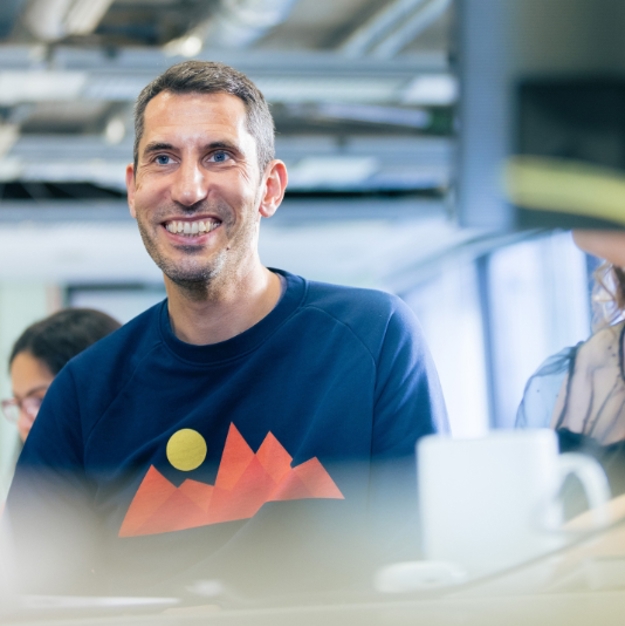 It is our responsibility to reflect the richly diverse communities that we serve and to be accessible to people from all backgrounds. Not only do we believe that this is the right thing to do, we believe that diverse, inclusive teams are higher performing and better for business. That is why we have put in place rigorous review processes to report on our progress and performance.
We are proud of the inclusive culture at TPXimpact and the range of talent that we attract, particularly for a tech group of our size in an industry not known for diversity. We intend to help change the composition of the tech sector by continuing to raise the standards of our D&I initiatives, raising awareness of issues and investing in a pipeline of diverse talent.
Senior leadership
40% women (FY20:39%)
14% minority ethnic (FY20:12%)
2% black (FY20:0%)
13% LGBTQI+ (FY20:7%)
6% disability (FY20:0%)
Overall representation
48% women (FY20:47%)
13% minority ethnic (FY20:13%)
3% black (FY20:3%)
12% LGBTQI+ (FY20:8%)
6% disability (FY20:3%)
Progress
We are a more diverse group at all levels of the business than we were 12 months ago
We have made some excellent improvements this year, making progress in closing 72% of the gaps that we measure, but we're aware we still have a way to go. We will continue to ensure that the quantity, quality and frequency of our D&I reporting is best in class.
We narrowed almost all of the inclusivity gaps, closing the gap between men/women
We will continue to be totally transparent about our results and our progress. Not only does this help us hold ourselves to account, we hope that it inspires others to acknowledge and address the issues that exist within our industry and start their own journeys towards equality of opportunity.
Ethnic equality
We must do more to tackle ethnic equality as black and mixed-race employees still do not feel as included.
Get in touch
The possibilities to reimagine what you do have never been more exciting. If you need support finding a way forward, we'd love to chat about how we can help.