Challenge
The UK is in a housing crisis. With too few homes in the right places and ever increasing house prices and rents, it's time for a radical change in the way we provide housing. As the government's housing accelerator, Homes England is tasked with playing a bigger role in the housing market. This includes intervening where the market is failing to support the government's mission of delivering 300,000 new homes a year by the mid 2020s and help more people get on the housing ladder.
Homes England has been on a journey to become an exemplar 21st century public service delivery organisation. 
Solution
From October 2017 to August 2019, TPXimpact worked with Homes England to co-design and foster transformation across the organisation, helping them achieve their ambitious goal through an agile and design led delivery approach to change.
The transformation programme covered three key strands:
organisation design and change — building strong change capability and uniform approach and management to change across the organisation
service design — driving the ambition to take a user centred approach to change, led by service design
technology and data strategy — fostering a new approach to digital technology and data in the organisation, from diagnostic to team leadership, restructure and growth, alongside strategy development and support to the creation of a significant business case for change
Infusing TPXimpact into the Homes England team, we embedded a 25 person digital and design team alongside the existing technology team. We provided interim senior leadership roles including Chief Digital Officer (CDO), Delivery Director, Head of Service Design, Head of Research, Head of Data and Head of Change Management.
Our agile change programme replaced a traditional waterfall change programme. Together, we started to create an open learning culture, encouraging people to share their work, make decisions in the open and share lessons. We engaged staff at every level through new approaches such as discoveries, show and tells and two week sprint rhythms across all aspects of change. Instead of just talking about change, we helped people experience it.
Under the leadership of the CDO, TPXimpact tested a new delivery structure within the digital and change teams, supporting expansion to over 100 roles. We embedded agile ways of working and design led approaches beginning with the digital team, before widening to the change team and wider organisation. To ensure sustainability, TPXimpact and Homes England put in place a "recruit to replace" process to ensure a continuation of this work following the end of our engagement.
Impact
Working together with Homes England, we've been able to understand and start addressing the unique challenges to transform the organisation. Rethinking how services are delivered and described, putting people at the centre and enabling staff to join this journey have all been significant in starting to change the organisation.
By co-designing this approach, many teams now work in agile rhythms and adopt service design methods. By restructuring and reorienting the role of the digital team, the team is better able to work more collaboratively with colleagues across the agency as an enabler of change.
By the end of the engagement, we held responsibility for running all major digital programmes and the agency's transformation programme and put in place the capabilities and plans for long term sustainability for change. Establishing and recruiting for the new roles of Service Design and Transformation Director, Delivery Director and Chief Digital and Information Officer have embedded change at the most senior levels of the organisation thanks to the strong support of the agency's CEO during this period. By reviewing the "as is", not just for technology but for organisational structure and methods, Homes England has an understanding of the challenges and opportunities like never before. This has translated into a series of costed options for change based on strong insight and a clear vision and strategy for transformation.
A strong foundation is now in place for leadership to scale design led approaches for the whole organisation and continue building a 21st century exemplar organisation, ready and able to disrupt the UK housing market.

Our latest work
Transformation is for everyone. We love sharing our thoughts, approaches, learning and research all gained from the work we do.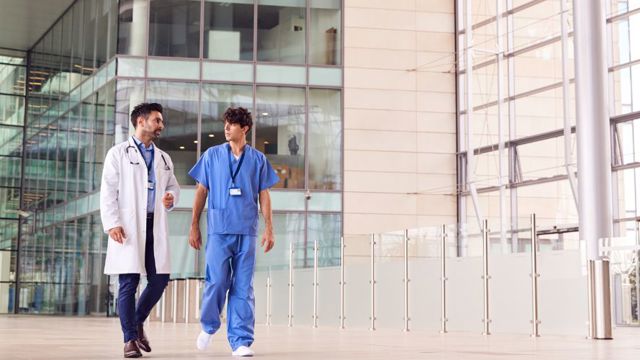 Taking a user centred approach to choosing the right EPR
University Hospital Derby and Burton NHS Trust (UHDB) partnered with TPXimpact to make an informed choice in procuring the right EPR for the Ophthalmology team and make recommendations on implementing the EPR system successfully.
Read more