Today's consumers expect joined up, frictionless, fast, personalised online experiences. Experiences which are all powered by data. When it comes to the public sector, data can act as a multiplier, helping to deliver services and solutions more quickly and effectively.
Our public institutions now have the opportunity to be at the forefront of reshaping society's relationship with data: to use data openly and ethically to support innovation, but also to produce better outcomes for public services users. But that means being bolder and braver. Here's how.
1. Promote more data sharing
From millions of drivers' details stored by the DVLA, to patient information across different healthcare providers, public sector data often sits in protected silos. But a joined up approach will provide more efficient, meaningful, personal interactions with any system providing care.
Camden Council's Beacon digital initiative is a great example. This data sharing platform gives the council and its voluntary and community sector partners a single view of residents, which means a more rounded understanding of their social and financial issues. If a resident asks for a food package, for example, the data will quickly explain why, so that individual can be efficiently connected to further, relevant support.
As well as promoting more data sharing in general, we need to open up population scale data sets to relevant organisations, to generate meaningful insights and unlock innovation.
Transport for London took this approach when it released static data around train and bus timetables as part of its open data initiative. This led to the creation of hundreds of transport apps, and an ecosystem of innovators finding new ways to improve the lives of citizens.
2. Put effective data governance in place
For data sharing initiatives to succeed, there needs to be more systematic agreements and accountability around how and when the data is used. The UK has historically tended to reject data accumulation and cross agency sharing because of trust issues. But the opportunity cost of not sharing data now outweighs the risks of making it more openly accessible.  
An example of this is TPXimpact's work with N E Lincolnshire's adult services team. This  involved putting data governance in place so that the council was able to collaborate effectively with its local Clinical Commissioning Group and 11 separate providers, benefitting both service users and staff. The key to success was sharing the smallest amounts of anonymous information needed to be practically useful.
3. Focus on presentation and insight
When we design how and when we use data, it must be with an increasing contextual awareness of real needs and situations, so data presentation needs to be the focus, as well as data gathering. As Christian Madsbjerg, an applied humanities professor, says in his book Sensemaking: "In a bureaucratic system, data is very abstract….but it's very hard to get any feel for what kind of human situation underlies the documents. What is really going on for people?"
4. Use real time, smart services
Real time service is a key characteristic of modern digital operations. But users are typically unable to interact with government services so instantaneously. And that's because the necessary infrastructure and data hygiene processes don't currently exist.
That could change if the public sector moved to smarter systems such as Application Programming Interfaces (APIs). APIs use data to identify patterns and behaviours and to respond to user needs in real time.
This means patients could see live changes to their healthcare pathway, or local councils could monitor real time pollution levels, to provide on demand public transport solutions.
5. Move to decentralised data systems
Ideas like Web 3.0 – a decentralised version of the internet based on blockchain technology – envisage a future where citizens would not only be able to create and access information online, but where they would also own and control this data. The caveat is that there needs to be clarity on data usage and benefits, so the user has full control over what's shared, where and with whom.
The government's Covid 19 contract tracing system became more successful when it adopted a decentralised approach. Initially, the government had direct ownership of the identity data collected from people's phones. But data gathering restrictions on Apple and Android devices meant the tracing app struggled to talk to other phones.
Scrapping this centralised approach in favour of using Apple and Google's software, where data about people's interactions is stored on their individual phones, meant the scheme could work much better.
6. Invest in data skills and experience
Data sharing, governance, design, processes and innovation all rely on promoting data maturity and integrity within an organisation. We need to invest in ways of working; in tools and approaches that embed data science into policy, operational and delivery teams.
There's also a need to protect data and personal privacy; to identify patterns from data, informing policy, interventions and services and to learn, and measure, progress.
Citizens Advice is a great example of an organisation that's invested in a mature data culture. The charity has introduced Natural Language Processing (NLP) to analyse user data in real time. This means staff can quickly identify trends in user needs, to inform service and policy decisions. Staff training also means everyone understands their ethical responsibilities around data.
In these ways, being bolder and braver with data will create more value, impact, flexibility and reach for public services. So people's needs are better met and so our public institutions can continue to make change possible for the next generation of public services.
Find out more about how the public sector can increase the value and impact of its services in our new book Multiplied, available to buy from Amazon and Waterstones. Multiplied explores the new and creative ways in which we can unlock the technology, data and design potential of the public sector, to do more for Britain's communities. 
All profits from the book are being donated to the Association of NHS Charities.
Our recent insights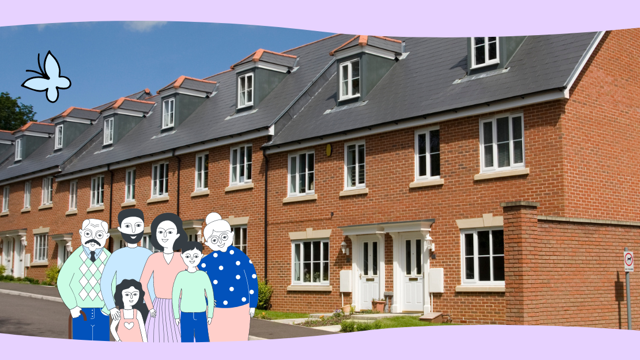 Harnessing the potential of social housing technology
Technology plays an important role in social housing. So why are we relying on outdated technology that doesn't meet the needs of people in a vital service? It's clear that standardisation will be a crucial ingredient in the quest to make housing tech work better for everyone involved.
Read more