Serving beyond boundaries
In an era where technology is revolutionising every aspect of our lives, grassroots sports events are no exception. The ability to live stream such events has not only become an expectation for avid sports supporters but also a strategic tool for event hosts. 
Live streaming is no longer just an added feature for sports events; it's become an essential element that widens the reach and engagement of these occasions. At the grassroots level of tennis, where amateur athletes showcase their skills, the power of live streaming is undeniable, bridging distances and allowing supporters and families who can't be physically present to connect with the excitement of the event. Not to mention, the amplified exposure attracts sponsors and advertisers, transforming a local event into a global phenomenon.
People from all over the world can tune in. The benefits are clear, but the practicalities can be complicated.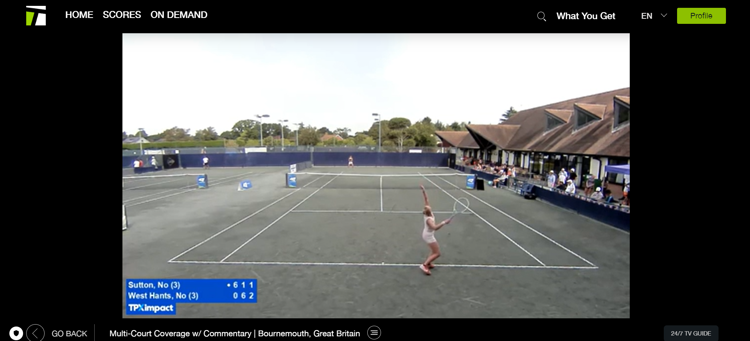 A grand slam solution
The Lawn Tennis Association (LTA) streams most of its UK competitions through the Tennis Channel site. However, this arrangement involved many different organisations, and contained unnecessary spending on redundant systems that caused excess downtime. 
Recognising an opportunity to streamline the live streaming solution, we were asked to partner for the National League Finals in September 2022 and again this year.
The event, hosted at the West Hants Club in Bournemouth, featured many world-ranked players and needed a live-stream from four courts, with up-to-the-second scoring and commentary. Held at the prestigious West Hants Club in Bournemouth, the event showcased world-ranked players across four courts. 
Our challenge was to orchestrate a live stream that would capture every thrilling moment while seamlessly integrating real-time scoring and commentary. We introduced the first-ever multi-cam system employed by the LTA. This innovation allowed live footage from all four courts to be relayed simultaneously. Through cloud-based processing, we transformed raw footage into a captivating spectacle with fisheye correction and real-time graphical overlays for advertisers and scores.
The camera system was weather-resistant and could be operated remotely. Long-range Wi-Fi connectivity saved the LTA over 250 metres of cabling, saving money on unneeded redundancy systems and providing a better service at a significantly lower cost.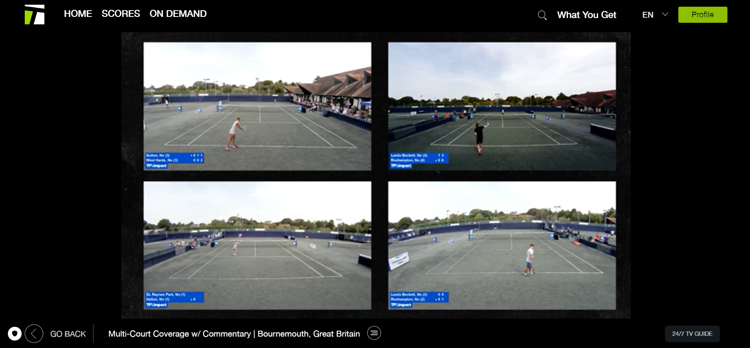 The result was a triumph of innovation, collaboration, and cost-effectiveness. A four-day coverage extravaganza unfolded at a fraction of the cost, enhanced by the reliability and efficiency of cloud processing.
Rory McCutcheon, LTA Competitions Manager, said, 
"Live streaming matches is hugely important for maximising the engagement of our players and spectators, but it is not always easy or affordable. We were delighted with the support from TPXimpact who were able to demonstrate innovative new ways for delivering multi-court coverage."
Our recent insights
Transformation is for everyone. We love sharing our thoughts, approaches, learning and research all gained from the work we do.