Breast cancer doesn't stop for anything. This year, around 55,000 women and 370 men in the UK will hear the words "it's breast cancer" and around 11,500 women and 80 men will die from it.
We've been working with Breast Cancer Now since 2021, and it's our second year of fundraising to help make life-saving breast cancer research and vital support happen as part of their flagship fundraising event, wear it pink.
This year we wanted to do something different. We wanted to work with some of the talented creatives at TPXimpact in a way that was uniquely us. We wanted to raise money but also awareness of the signs and symptoms of breast cancer. 
That's when the idea for Pink Postcards was born. 
Five creatives from across the organisation volunteered their time to create a set of unique postcard sized pieces of art that we could sell at our wear it pink event and throughout the rest of Breast Cancer Awareness Month. 
A QR code printed on each pack would take the buyer to information on how to check for signs and symptoms of breast cancer.
The brief for the artwork was simple: make it pink and make it postcard sized…
Own a digital pink postcard
We've created downloadable versions of each artwork for you to use as phone wallpapers for a suggested donation of £3. Just click on the link underneath each art piece to download.
And don't forget to touch, look, check.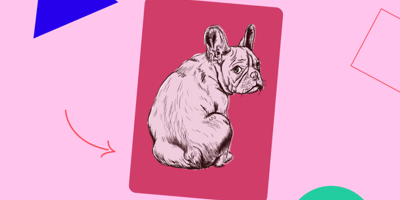 In hard times, the people (and pets) around us give us love, hope, purpose and comfort when we need it most. I wanted to capture that support, innocence, and unconditional love, which recharges your spirit — the look your pet gives you that simply says, "I've got your back."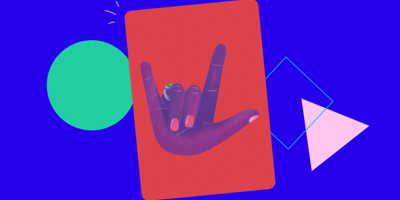 When I was putting together the brief for this project I realised quite quickly I wanted to try and force myself to think about pink differently. A lifetime of seeing it overused as a way of reinforcing negative gender stereotypes had led me to use more gender neutral colours in my work in the past. But with this project I was determined to embrace it as a colour of strength, because that's what I see in the stories from Breast Cancer Now about the people affected by breast cancer. 
I have two year old twins who were born prematurely, during lockdown. Their birth had a profound effect on me. My daughter is Deaf as a result of a rare genetic condition. I call her my tiny fighter. The sign in this artwork is both BSL and ASL for "I love you" (the sign is ASL for the letters I, L and Y but is widely used as a slang term in BSL). 
It's a love letter to Lois, my strong girl, but also to myself, and any other mother out there who has had to be strong and advocate for herself.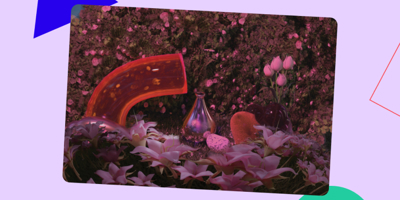 Still Life depicts various pink objects and shapes within a flower garden.
Made using 3D software, each object has its own texture and presence within the garden, reflecting growth and the resilience of life.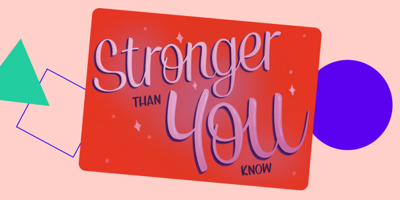 Using typography, I wanted to capture a strong survivor's quote that talks to everyone. It could be inspirational to the current cancer fighters, resonate with the survivor, help the carers and family members. I wanted those people to hear you are "Stronger than you know".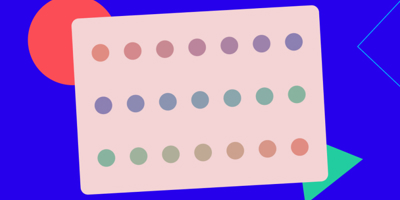 Breast Cancer has affected several of my family and friends, and Cancer has played a big part in my own life since I can remember. The thing I most admire and respect about those who have experienced it personally are the different journeys that each person goes on, and how different their individual experiences are. 
In my postcard I wanted to reflect that journey using the concept "From you, to you" using circles to represent who we are, how we are all different but also the same, and the pathway from diagnosis, through to recovery, and beyond.
Our recent insights