Previously, Ben Holliday shared our design philosophy; a set of principles that help shape the work we do. They clearly explain what good design looks like and communicate the value we create for the organisations we work with.  
Designers are working across different clients, projects and problems. We don't have a fixed process. It simply wouldn't work. Instead designers thrive on being adaptable and flexible. We meet clients where they are in their design maturity journey, seeking opportunities to make progress. 
As Head of Interaction and Product Design, I challenged the team to think about how we can apply our principles to our work in a more deliberate way.  We don't all work together on one project. So how do we bring together all the work we do with a more consistent and codified approach?
Codifying our approach simply means writing it down and sharing it. It doesn't mean having a rigid or inflexible set of rules. It means providing a structured foundation that we can adapt and flex to meet the diverse needs of different projects or contexts.
This is how we're starting to codify our principles through our work.
Seeking opportunities
Every project is different for us. Different projects, different people, different problems. Our strength lies in our ability to adapt our skills and experience to different environments and contexts. We don't let ourselves be limited by briefs — we seek opportunities to challenge assumptions and take risks, generating new ideas. 
Sometimes our ideas fail, but that's okay — we've learnt one way not to do something. Failure is not the end but a necessary part of the path and an opportunity to learn by doing.
Working with others
We work with others, in the open. Working in the open means sharing our ideas regularly and actively inviting contribution. 
We do this with our multidisciplinary delivery team but also with the users we're designing for and the stakeholders we're working with. This fosters diverse thinking and cultivates an informed and aligned understanding of where we've been and where we're going.
Making things real
This is one of the core principles in our design philosophy. 
We create tangible designs that bring ideas to life and show how the future might work. Sometimes that means prototyping in code, with real data to bridge the gap to technology, but we also value sketching and making to tell our stories in different ways. 
Our clients can see how our work contributes to a long term vision by zooming in and out. We tell the story of our work in the context of the products, systems and society that it contributes to.
…and for real people
Good design must work for everyone. We advocate for accessibility and inclusivity to our stakeholders and team at every stage in the project. 
This means making sure our work is technically accessible, sure. But it also means having a deep understanding of - and testing our ideas with - real people, beyond personas. Our designs must work for those facing urgency and crisis, power and first-time users, and neurotypical and divergent.
We're not just designing for the users of today, but the potential users of the future.
Improving everything!
We want to make things better — from the products we're designing, to the effectiveness of teams, and the way organisations make decisions. This means leaving things in a better state than we found them. Even if that state was already pretty good, we want to improve everything. 
We're also aware we're not going to be around forever, and neither should we be. We want teams and organisations to be effective without us, which is why we think about 'ends' from the start — placing value on meaningful handovers, storytelling, documentation where it's needed and creating work that's maintainable — setting up the best chance of sustainable success.
How we're using this approach
This is how we're starting to guide our work, regardless of the project context or environment. By codifying our approach — today — across different projects and problems, we're setting expectations for how we will aspire to work in the future. 
Join us!
If you're interested in being part of a design team that works on exciting challenges to make a real difference in the world, and creates time to support each other and the community. Check out our current career openings for Interaction & Product Designers as well as our careers page for more information about what it's like to work here.
Our recent design blog posts
Transformation is for everyone. We love sharing our thoughts, approaches, learning and research all gained from the work we do.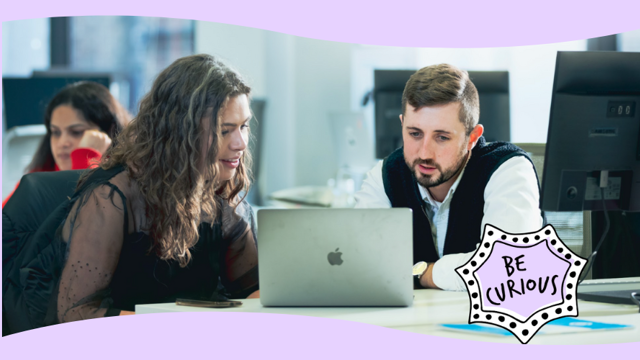 Find out about our team's experiences and what they learnt at this year's Camp Digital conference
Read more
We share our overall approach to co-design, what it is and isn't, and why and when we use it
Read more