As an organisation proudly supporting our partners through this new era, the climate crisis is a subject we've long spoken about and it remains a core part of our mission. And so, as we take steps to make sure our business grows so we can continue to make a positive impact, we're doing so responsibly with the planet's best interests, people and communities in mind.
Through our commitment to reducing the impact on the climate, today we're delighted to share our Carbon Reduction Plan. This plan details our emissions and highlights the actions we're taking to be a net-zero organisation.
Our commitment to becoming net-zero
As part of UK Government policy, we're proud to provide a Carbon Reduction Plan that confirms our commitment to achieving net zero by 2050. In this plan, you can read the environmental management measures we have in place and those that will affect our future projects.
Reducing our emissions within five years
Listed in our plan, we're committed to reducing our scope 1 and 2 emissions to 0 before 2027. From the scope 3 categories, we'll reduce emissions by at least 50% by 2030 and, in line with science-based targets by 90% before 2050.
Carbon reduction projects
We're leasing office space that's powered solely by 100% renewable energy and switching to Ecosia as our primary search engine. As well as enrolling in the OctopusEV leasing scheme and incentivising the transition to electric vehicles, we're focused on making the necessary changes to support net-zero emissions by 2050.
Looking to the future
Thinking long term, we also have plans in place that include the move to a net-zero pensions provider and a change in our strategy to work with suppliers who share our commitment to the planet. Every employee will have a personal net-zero commuting plan via MobilityWays, we're offsetting and removing our entire historical footprint and removing future emissions via carbon dioxide removal projects, not avoidance offsets.
As we continue to empower each other through developing our own work such as our Carbon Reduction Plan, giving our communities a platform and supporting our colleagues across the public sector, we can design a sustainable future and strive to solve the complex challenges of the climate era.
For more detailed information about our baseline emissions footprint, you can read our Carbon Reduction Plan.
Our recent insights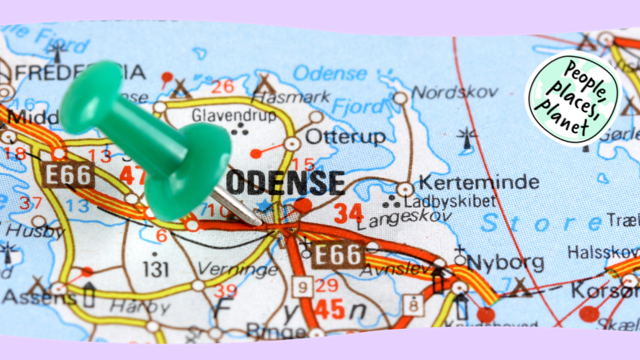 Inspiring tomorrow's digital innovators
Discover how our Principal Delivery Manager, Scott Drayton, and his colleagues empowered young minds at BIMA Digital Day, fostering creativity and digital skills for the future
Read more