Challenge
The London Clinic is one of the UK's leading private hospitals, providing high quality services to patients across the world and to hundreds of leading medical consultants and specialists.
When TPXimpact began working with The London Clinic, they were at a critical point in their 90 year history. Fast growing trends in self service healthcare such as Fitbits, online pharmacy and virtual GP appointments meant their customers were expecting better digital experiences. 
In contrast, The London Clinic's digital estate was outdated and didn't reflect the new consumer focused brand positioning, nor their industry leading facilities, services and patient care. The site itself sat on Drupal 7 which was fast approaching end of life.
Solution 
As we began our partnership with The London Clinic we helped them set a vision statement — "Transform our digital estate into a best-in-class service for patients, reflecting our leading hospital status."
What this meant in practice was a complete rethink and overhaul of The London Clinic's brand, their positioning, their web estate and its underlying technical architecture. 
The goal was to move from primarily catering to a B2B audience of healthcare professionals to becoming accessible for a B2C audience, laying the foundations and roadmap to providing better self service healthcare to patients. 
Part of this was to develop a truly user centred approach, focusing on the needs and behaviours of patients, prospective patients and the hospital's wider audiences.
International audience research 
In order to develop this user centred view, we carried out a large scale audience research piece where we engaged with patients, doctors and focus groups across the UK and internationally. These insights allowed us to define a set of guiding principles to shape the foundations of the new website. 
Inclusive design 
Critical to the rebranding exercise, we sought to apply the new guidelines to the website with a view to creating a more modern, approachable and inclusive design. Our Creative Director and design team placed a particular focus on digital accessibility. 
Following WCAG 2.1 AA standards, we developed inclusive and digitally accessible design, factoring in colours, fonts, screen readers and readability, whilst also exploring softer elements of accessibility through interaction design, movement and clearer Call To Action prompts (CTAs).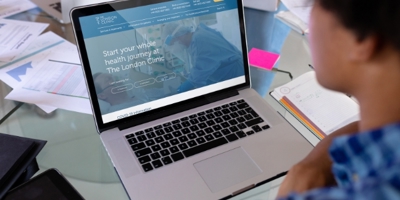 Storybook Pattern Library 
Applying Atomic Design principles, where every component is broken down into its constituent parts, we developed a design system and online pattern library using Storybook — a User Interface (UI) development tool which used React frontend. This provides a library of components from small click buttons through to modules and page templates. 
Using Storybook, we were able to prototype and test components with content as well as carry out tests with inbuilt accessibility tools to ensure each component upheld inclusive design.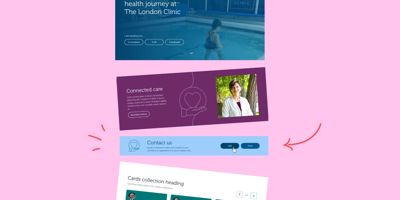 Behaviour led User Experience
From our research, we found that audiences were primarily looking to complete specific tasks around finding a treatment, or a specific consultant. We therefore focused on creating clear, simple and intuitive user journeys around these outcomes. 
Central to this was creating a powerful search journey. We explored user search behaviour in order to categorise services based on treatment or ailment, allowing us to define a detailed tagging and taxonomy model. We combined this with intelligent search functionality such as fuzzy search, filters and a categorised search results page, ensuring visitors found the right results easily.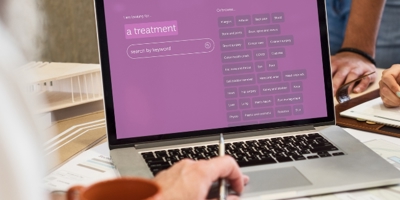 Transparency throughout
A key element of repositioning for a B2C audience and becoming more approachable was providing detailed and consistent information on the consultants available. This included listing all their specialisms and treatments in easy to understand language, detailing their background and qualifications, providing transparent pricing information and embedding Doctify ratings which offer peer reviews, all of which help to build trust for the customer. The new site ensured The London Clinic could also list consultants by relevance rather than just alphabetical order, better supporting visitor searches.
Impact 
The new site has had a significant impact on the business and its commercial objectives. In the 3 months since launch, The London Clinic saw an increase in the site's overall conversion rate from 7% to 9%. Specifically there was a 20% increase in self pay patient enquiries — a priority customer group for the Hospital. There has also been increased dwell time on the site, particularly on consultant pages, showing that visitors are engaging with the information and the bounce rate for the site has dropped by 6% .  
More anecdotally, we've received great feedback from stakeholders and patients on the new digital experience. Recent user testing saw the site rated 5 on a scale of 1 to 5, where 5 was "extremely user friendly". Comments also highlighted how well the site is optimised for mobile. 
Along with continuing to improve the site, next steps in our partnership with The London Clinic include implementing online bookings for certain treatments and payments, with the potential use of RPA (Robotic Process Automation) to facilitate integrations with legacy systems.
We are continuing to develop the theme of self service with live chat and customer account areas, providing patients with greater choice and the ability to take control of their own healthcare.
"The success of the project has been built on the amazing partnership we've developed with TPXimpact. From co-creating the business case for development through to our close knit agile ways of working, we've been able to create something that The London Clinic is not only proud of, but is exceeding our objectives and the needs of our visitors. Our trust in their expertise and their willingness to invest in the relationship with us will underpin the next phases of our digital customer journey."
Catherine Dowling
Digital Manager, The London Clinic
Our latest work
Transformation is for everyone. We love sharing our thoughts, approaches, learning and research all gained from the work we do.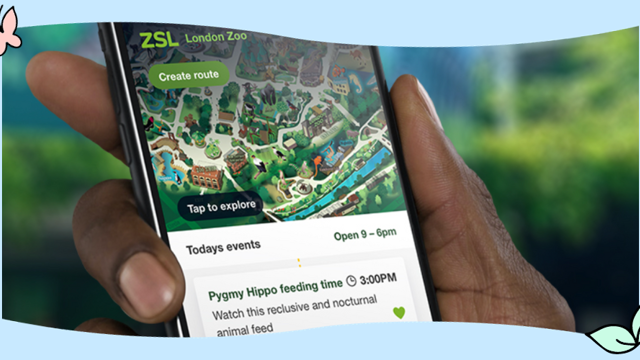 ZSL: growing conversion by 30%
ZSL, comprising London Zoo, Whipsnade Zoo, and the Zoological Society of London, is a prominent science-led conservation organisation. The organisation partnered with TPXimpact for a user-centric digital transformation of their platforms.
Read more