Challenge
Embarking on an ambitious digital transformation programme, the University of Derby wanted to boost student recruitment, diversify income streams and support its ambition of becoming the most accessible university in the UK.
The University needed a true digital partner for this journey, which began with the design and launch of a new website. This would help them stand out in the ultra-competitive higher education marketplace, and appeal to diverse local and international audiences, from prospective students and their parents, to businesses looking for research and consultancy services.
Solution
Putting audience needs first
Through workshops with both the University's internal team and an external branding agency, we segmented the brief into three key sections to reflect the audiences they needed to reach: prospective students looking for the perfect undergraduate or postgraduate course; incoming and existing students who need information on student life; and research organisations and businesses looking to make use of the University's world-class research facilities and wider business services.
We then researched the optimum user journeys for each target audience, interviewing prospective and current students, their parents, academics and businesses to find out what information they look for at each stage of their journey. We used this research to carefully map out key journeys, such as the student recruitment journey, and identify opportunities to assist the user at each stage.
Implementing design thinking
We moved rapidly into design solutions by guiding the University's internal team through a powerful collaborative design technique: a three day design sprint. This intensive period of collaboration utilised the insights and user journeys from the research phase to generate and iterate initial design ideas and build clickable prototypes to test and refine with real students.
We also carried out usability testing to ensure the site would be as accessible as possible. This included testing with someone who was partially sighted, checking colour accessibility for the web and creating content guidelines with accessibility in mind. 
Optimising website architecture and content
University websites tend to be extensive, which can make the user experience challenging. We therefore set out to optimise the site structure and content to help users find important content quickly and easily. 
Through a number of content strategy workshops we found ways to reduce the overall number of pages and developed strategy, governance and workflows for content generation which would ensure consistent, high quality content in the future. A content audit took 10,000 pages of content and reduced them to 3,000 at launch.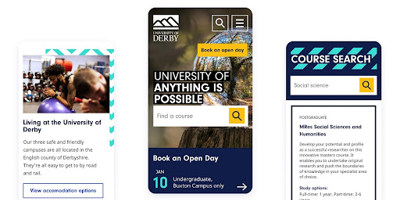 Impact
Working in close collaboration with the internal web team, we helped the University design and deliver a daring new site in just nine months.
A rigorous, in depth research programme, bold imagery and highly consumable content ensured exceptional experiences for students and business users, setting new standards in higher education.
Launched in July 2018, the new website contributed to the University's most successful recruitment and clearing period to date. Sitemorse INDEX rated the website as providing the best visitor experience out of more than 300 higher education sites in the UK for four consecutive quarters.

Our latest work
Transformation is for everyone. We love sharing our thoughts, approaches, learning and research all gained from the work we do.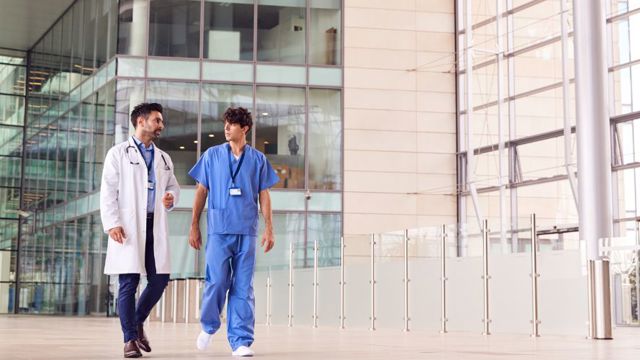 Taking a user centred approach to choosing the right EPR
University Hospital Derby and Burton NHS Trust (UHDB) partnered with TPXimpact to make an informed choice in procuring the right EPR for the Ophthalmology team and make recommendations on implementing the EPR system successfully.
Read more
ZSL: growing conversion by 30%
ZSL, comprising London Zoo, Whipsnade Zoo, and the Zoological Society of London, is a prominent science-led conservation organisation. The organisation partnered with TPXimpact for a user-centric digital transformation of their platforms.
Read more