Challenge 
The University of Edinburgh (UoE) has welcomed students through its doors since 1583, and now offers hundreds of courses to over 45,000 students per year.
The University's digital estate is a crucial service for academics, students and professional staff. However, with over 2,000 website entities and 1.2 million pieces of content across multiple different Content Management Systems (CMS), the University's web estate had become difficult to navigate and maintain. 
Its information architecture and governance model was highly complex, providing challenges for the central IT team and web managers across the institution. Sites built on Drupal 7 also needed updating to Drupal 9, due to Drupal 7's upcoming end of life. 
Solution

 
We are working with The University of Edinburgh on a 3 year programme to migrate the existing digital estate into a new, community led service on Drupal 9 that serves the needs of the institution's many audiences.
Working in partnership with their IT teams, we've defined a new central web service, information architecture (IA) approach and governance model for their broad network of sites.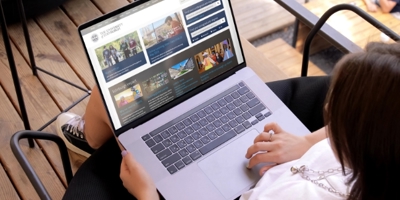 We've also implemented new ways of working and are helping to build capability and confidence internally in the new service.
Community led governance — New ways of working and governance procedures included approaches to pipelines and deployment, roles and permissions, and code quality, to ensure the University has a resilient digital platform that minimises business risk.
Information architecture (IA) — We defined a new URL structure that could be rolled out across all existing and future sites. Community engagement and user testing were key here to ensure the system meets the needs of all stakeholders around the University.
Agile ways of working — We provided coaching on agile methodologies, enabling the in-house development team to become more effective and regularly deliver increments of work through tailored sprints.
Best practice migration strategy — Our migration strategy had to cope with complicated timelines, as the existing systems in use by the University needed to be decommissioned at different times. 
Web publishing platform - We've empowered departments to generate their own websites using the core codebase, functionality and connected Pattern library built on Drupal 9.
Impact

 
By focusing our work around collaboration and knowledge sharing with the University, we have been able to define a solution together that is robust and scalable. 
The new digital service at The University of Edinburgh is highly flexible, empowering web managers across the digital estate to build and maintain their own web presence, with the appropriate support across content, data, governance and technical requirements.
Taking time to define the right architectural principles and governance models, and by using a centralised Drupal code resource, we're ensuring the University can continue to develop and manage its digital estate in the long term.
This will enable it to serve the needs of its many audiences, from departments and faculty to prospective and current students alike.
Our latest work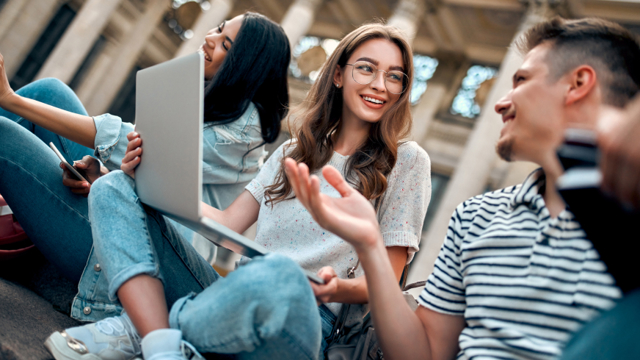 "Becoming better digital professionals" — Agile website delivery at the University of Dundee
How we helped the University of Dundee to adopt agile delivery methodologies and build a robust new website.
Kickstarting a digital transformation journey through bold website design
Working with the University of Derby on a new website, we delivered a digital experience which turbocharged recruitment and raised the bar for websites in higher education.