Project
Pushing digital boundaries at Welsh Ambulance Services NHS Trust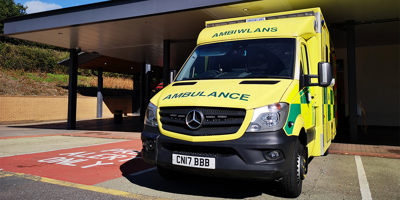 Service

Enterprise applications

Sector

Health

Client

Welsh Ambulance Services NHS Trust
How we helped WAST modernise their internal operations, with Office 365, data insights, and flexible mobile solutions.
Challenge 
The Welsh Ambulance Services NHS Trust (WAST) is one of the most clinically advanced ambulance services in the world, providing patients with high quality care. WAST serves more than three million people in Wales, across a broad and diverse geography of urban, rural and coastal landscapes.
WAST's call handlers and clinical contact centre staff deal with more than half a million calls, 24 hours a day and 365 days a year. Staff attend more than 300,000 urgent and emergency calls per year. Flexible, digital systems capable of operating at scale are therefore essential.
Digitally advanced, WAST is one of several boards at the forefront of the NHS Wales Microsoft Office 365 rollout. However, while there was a desire for a swift adoption of the 365 service, WAST recognised the need for specialist support in their internal modernisation and transformation programmes.
Solution
TPXimpact supported the WAST technical team with programme and project management, system design and development, change management, training, and test and release resource across a range of new technical initiatives.
In addition to rolling out Office 365, we worked with the digital team in WAST to produce emergency vehicle status reports in Microsoft's Power BI data visualisation software. Insights from these real time reports are used to deliver improvements to frontline services and have made a real difference to how operations are closely managed by WAST and associated local Health Boards.
Impact
As part of this work, we also supported WAST in their agenda to assist users in working on a device of their preference, and from a location of their choice. We helped WAST move to Microsoft InTune as a mobile device platform, which has integrated application and device security built in. 
Along with providing staff with greater flexibility, this also enabled the organisation to decommission existing services as they moved to a single unified Microsoft platform, saving licensing costs and streamlining operations.
We're honoured to partner with WAST and continue to support the organisation in its digital journey.