Project
The future Northants Programme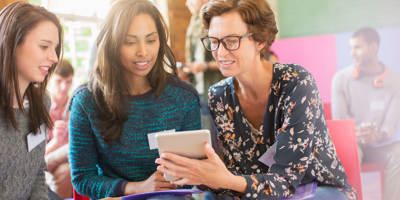 Service

Organisational design and change

Sector

Local government

Duration

5 months

Client

North and West Northamptonshire Council
How we used a partnership approach to design and build new websites for two new unitary authorities in Northamptonshire.
Challenge
Seven district and borough councils and one county council in Northamptonshire recently combined. This new local government reorganisation was formed to put resident needs at the heart of two new unitary authorities and better serve the citizens of Northamptonshire.
North Northamptonshire Council and West Northamptonshire Council are now open for business and serving residents and communities across the county. We've been supporting this transition, working with staff from the eight existing councils to deliver two new minimum viable websites that help residents find information and easily access services.
Solution
We wanted to use data from across Northamptonshire to create two new fully accessible websites, useful for residents as they adjust to changes.
Working in a multidisciplinary team we did a rapid discovery of the work done to date and analysis of the eight current websites. During Discovery, we also mapped out what content would need to be migrated to the new sites as a priority. Setting up a research and testing panel of over 400 residents, we were able to get feedback on their experiences of using the existing websites and test our early design prototypes for the private and public beta websites.
Creating a solid design system for the new sites helped us make sure the foundations met the urgent needs of residents. The design system contains every visual and interactive component that will appear on both council websites. It also acts as a visual library, where all the components used for the front end can be tested against a range of requirements such as accessibility, variable content lengths and responsive design.
Impact
We designed, developed, tested and iterated the new websites to ensure the best possible outcome for residents, local businesses and council staff. The public beta version of the website launched on 11 March, and on 22 March, both sites scored 10/10 on an automated accessibility checker.
West Northamptonshire Council and North Northamptonshire Council websites went live on 1 April 2021 to coincide with the official vesting day of the new authorities.
We'll continue to integrate more backend systems and tools with the website and support transformation that matters as part of more ambitious plans for both North and West Northamptonshire's services over the next two years.