Insight
Developing a good governance tool for strong, place based leadership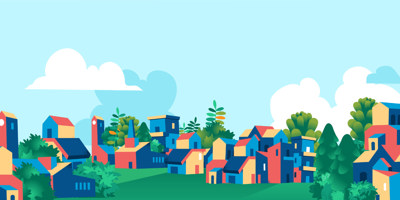 Sector

Local government

Date

16 December 2020
Earlier this year we shared that we're part of a consortium helping local authorities across England access the Towns Fund — a £3.6bn fund to accelerate local economic growth. With the support of the consortium, towns are engaging with their communities, public and private partners and investors to create sustainable change for their places.
Each of the 101 towns has established a Town Deal Board, made up of representatives from across sectors tasked with guiding the development of the Town Investment Plan. Government will invest up to £25m in each town, or more in exceptional cases, and high performing boards with place based leadership guiding the future needs of their town are critical to success.
The good governance tool
We created the good governance tool to help towns get the most from their Town Deal Board. Developed by working with towns, the Ministry for Housing, Communities and Local Government (MHCLG) and the Towns Fund Delivery Partner it prompts each town to reflect on what a high-performing board looks like, plan how they can support and improve their board and identify any extra support they may need.
The tool looks at four themes at the core of good governance and high-performing boards. These cover working well as a board team, working in the open, engaging with relevant partners and the community and making good decisions.
By providing examples of what good looks like within each of these themes, the tool encourages towns to reflect on whether this is happening in their own Town Deal Board.
Each section includes four follow up questions designed to help prioritise and focus on action. These include identifying opportunities for improvement, any changes that could be made and how to monitor changes to ensure they're having the desired impact and any positive examples to share with other boards in the programme.
We know that the true test of the Towns Fund will be the lasting impact it has not just on the local economic growth, but also in developing skills and capabilities. This is why the tool supports towns beyond the minimum governance standards set out in the Towns Fund further guidance. Sitting outside evaluation, it helps each town reflect and plan for their future. Where they identify areas for improvement they can discuss with their Town Coordinator for additional support and guidance, helping set them up for success.
We're consistently developing the good governance tool to meet new phases within the Towns Fund, providing towns with continued support as they continue to thrive.