Insight
Celebrating Pride: A rainbow logo isn't enough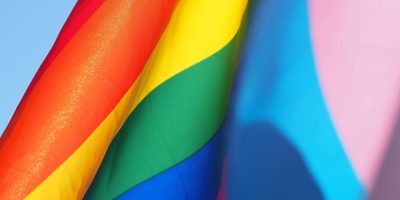 Rainbow washing or 'virtue signalling' has come under increasing scrutiny as a tactic by corporations who use social activism as a marketing ploy without taking any real action to support the causes after the hashtag stops trending.
June is Pride Month, a celebration of the LGBTQI+ community and commemoration of the years of struggle for equal justice and civil rights.
To show our solidarity and allyship this year — as with many years until now — TPXimpact switched out its logo for its colourful Pride version. We aren't alone; websites, social channels and products are awash with rainbow hued logos and flag motifs. A gesture which has begun to lose its lustre amongst the very community it was intended to support.
Source: Instagram
So where is the line, and are we part of the problem?
As I sat down to pen a piece on our allyship of the LGBTQI+ community, that was what I asked myself.
Full disclosure, I'm a straight cis (cisgender) woman and therefore cannot authentically speak to the experiences of the LGBTQI+ community. But by saying nothing, we also speak volumes and so to be silent during this month of celebration did not seem like an option. However, this month is an opportunity to hold the mirror up to ourselves and ask if we're doing enough in the other 11 months of the year to earn that Ally badge?
TPXimpact takes its dedication to equal opportunity, inclusiveness and support of underrepresented groups very seriously. But with that dedication comes a responsibility to continuously educate ourselves, to ask ourselves these difficult questions to enable growth.
Our team member Richard Burley spoke of his experience at TPXimpact, sharing that "TPXimpact, for me, creates a collaborative, open and supportive space that allows personal growth and the ability for me to be my true self... TPXimpact was the first interview I had where I felt truly comfortable being open about being gay, saying "husband" instead of "partner" without the fear this could be received negatively.".
Knowing that our employees feel safe, heard and supported is the baseline for what we can hope to achieve, and on this front, we continue to strive for excellence. 
Supporting the community for the 'other 11 months'
Taking Pride Month as an opportunity to reflect on our own commitment to supporting the community, we asked Richard about the impact of our ongoing initiatives from TPXimpact.
"There are a couple of initiatives I'm really excited to be a part of which demonstrate the commitment from TPXimpact to ongoing support beyond the month of June. We've recently partnered with an organisation called ShoutOut which offers LGBTQI+ training and education workshops. Colleagues and I have been attended the first two in a series of sessions including:
The ABCs of LGBTQ+

Allied Leaders

Inclusive Homes — Parents and Guardians

HR Professionals: LGBTQ+ Inclusive Workplaces
From here, I'd love to see participation in these sessions evolve into quarterly company workshops where we play back learnings to the broader team and translate those learnings into continued development.
Additionally, from July I'll be chairing the TPXimpact LGBTQI+ Employee Resource Group (ERG). This new initiative shows continued commitment to change and development over 12 months and not just during Pride.
The ERGs are led by employees and aligned with the TPXimpact mission and values. They allow employees with a particular commonality or interest to share a space, support each other and spread awareness and help TPXimpact become a better place to work for everybody. ERGs offer:
Peer to peer support: providing a space for employees to support each other, express concerns they may have, and spend time around people who understand their experiences.

Awareness raising: promoting a better understanding of inclusion and making particular employee experiences more visible in the wider organisation. This will empower all employees to step up as allies and improve the workplace culture for everyone within TPXimpact.

Constructive Commentary: scrutinising policies and processes, feeding back concerns, and suggesting how these can be improved. This gives employees a critical voice and helps ensure that inclusion is embedded across the organisation."
Final word
Rainbow washing is definitely a concern and businesses' exploitation of causes and communities for profit or brand awareness is unacceptable. At TPXimpact, we're proud to fly our rainbow logo throughout the month of June and shout from the rooftops about our support for the LGBTQI+ community — but we know that once the rainbows are removed and the hashtags have stopped trending, that's when the real work begins and that we must remain open to continued opportunities to learn, grow and improve.