Insight
A different approach to healthtech user centred design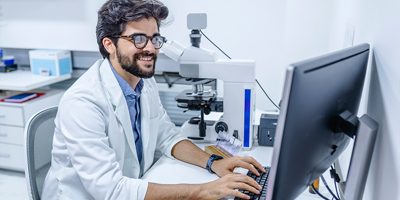 Service

User centred design

Sector

Health

Date

24 November 2021
We helped AdviseInc conduct a full user-centred design exercise, including surveying and interviewing a number of AdviseInc's customers and users.
NHS hospitals spend over £30bn every year on non pay costs. These transactions create hundreds of thousands of data points each year from an order for a can of baked beans through to a specialist medical implant.
Every hospital needs similar items and materials, and often there are many suppliers to choose from. Cleansing and analysing procurement data manually is unmanageable for the procurement teams at large hospitals, and as a result, millions of pounds are wasted. Money is wasted when hospitals agree to buy supplies at one price when their neighbour is paying a lower price for sometimes less volume. In other ways, hospitals buy one type of product from Supplier A because it's deemed to be superior when the similar product from Supplier B is perfectly adequate, and sometimes half the price.
AdviseInc has been collecting, cleansing and analysing this procurement data for the NHS since 2014, and now works with over 70 English trusts, all of NHS Wales, Health and Social Care Northern Ireland and health boards in Scotland. In total £17bn of health spend is visible and for many large hospitals, they're achieving an ROI of 40:1 using AdviseInc's solutions.
Combining clinical knowledge and data analysis is paramount for saving a hospital money. But the tools used by healthcare staff need to be user friendly if the people using them, and the organisation, are to reap the value. Health services are littered with systems that people have licences and access to, yet nobody uses them because they don't have any confidence in using them. This is where we have been helping AdviseInc.
By AdviseInc's CEO and Co-founder Mat Oram's own admission, the user experience and user interface within the company's key software products were developed in a somewhat insular fashion. "My fellow co-founder Phil and I have developed our analytics based on what we'd want to see.  As procurement professionals, by background, we have a good idea of the sorts of analysis and opportunities we'd want to see if we were working in a hospital. But we also acknowledge we're not UX/UI experts. So, we decided we needed to get closer to our users and bring in some expertise. We enjoy really close relationships with all of our customers but we've never really been able to stop and ask what their priorities are. With our Integrated Care System (ICS) Control Tower solution in development, it provided the perfect opportunity. With your help, we asked our customers what they would like to see next and what's important to them. We've been guilty at times of building analytical tools that are so powerful our users can get lost in them or forget the insights they have at their fingertips. Now, we're on a journey to simplify."
We helped AdviseInc conduct a full user-centred design exercise, including surveying and interviewing a number of AdviseInc's customers and users. As part of the project, we are helping AdviseInc focus on accessibility, mobility and usability. "With the help of your team, we're not just looking at what the standards say," commented Mat. "It's about understanding who our users are, and how we can make their lives easier every time they use our solutions. The result will be a suite of analytical solutions that are more targeted toward what our users want and need. We'll be able to improve the user experience of our software so that our users can access the information they rely on more quickly.
"The more people that use our solutions, the more money the NHS saves meaning more people can be cared for. With you helping us, we can get closer to our users in procurement, but also help them get closer to their stakeholders, such as budget holders and clinical leads who make decisions about what items to buy for their departments. If we can help procurement teams surface the data more easily, and present it in a way that shows the money and value that can be saved by switching suppliers, or making a slight change to the product mix without any detrimental effect on patient care, then every penny we spend on user centred design will be worth it."
When asked how important user centred design is to AdviseInc, and himself personally, Mat responded, "It's massive. If people don't find systems easy to use or don't trust the data or process, then they aren't going to use it long-term, and the system becomes another one among the myriad of software tools costing money but not being fully utilised. That's not what we're about at AdviseInc. We're in business to save the NHS money and improve patient outcomes, and we'll continue to lead the way in everything we can to achieve that goal."
During the project, colleagues have worked as an augmented extension of the AdviseInc team. Jamal Burns, Client Success Manager commented, "Our teams have been going through the AdviseInc software with a fine-tooth comb, while also canvassing the view of the people who use it day in day out. We've made recommendations which AdviseInc has taken on board and will be building into not only the next iteration of their existing software but new tools in development."