Annual report and accounts
Welcome to our annual report for the financial year 2021-22
"I'm really pleased to present our results for the first time as TPXimpact, showcasing our new name, our new brand, and all the exciting new opportunities that lie ahead for us as an organisation. It's also a further chance for me to tell you about why we underwent this change."
Neal Gandhi
CEO TPXimpact
Our story
In July 2021 we made the decision to bring our 16 transformation specialists together to deliver world leading services to meet the growing needs of organisations in new ways.
End-to-end digital transformation
If IT systems are holding our customers back, if their processes are getting in the way, or if they just think things could be better but not sure how — we can help.
Why we're here
We drive fundamental change in approaches to product and service development, delivery and technology. Equipping our teams to deliver quickly and decisively through an approach we call Autonomy with Responsibility.
How we work
Our agile, multidisciplinary teams work in the open, focusing time and energy where it adds the most value, and challenging you to explore new perspectives. We'll provide a dedicated team of lead consultants, strategists, creatives and technologists to deliver for your project.
Our reach is growing
Like many organisations, we've taken on a hybrid approach, using regional hubs and remote working to ensure the continuity of our services for our clients and allow our staff the flexibility to choose the right environment for them. We have 9 regional hubs across London, Manchester, Canterbury, Bristol, Cardiff, Leeds, Chesterfield and Edinburgh, as well as additional operations in the Nordics and Bulgaria.
Who we work with
We support the public, private and third sectors with their digital transformation journey, creating solutions that are future ready.
Expertise across all areas
Working in partnership to deliver impactful work 
This includes work across a diverse range of clients and causes, from start ups to global organisations.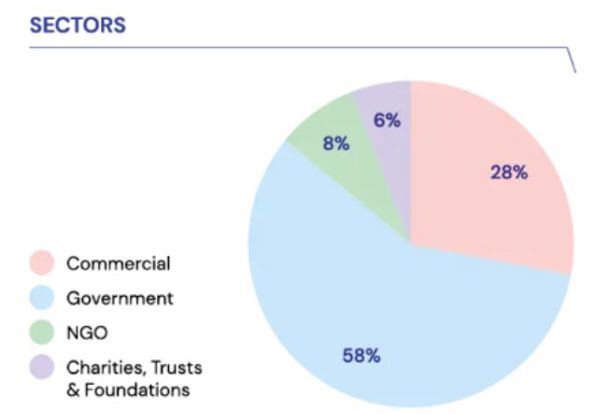 Sectors
Our vision is to deliver impactful, sustainable digital outcomes that make a positive difference to how individuals and society experience the world.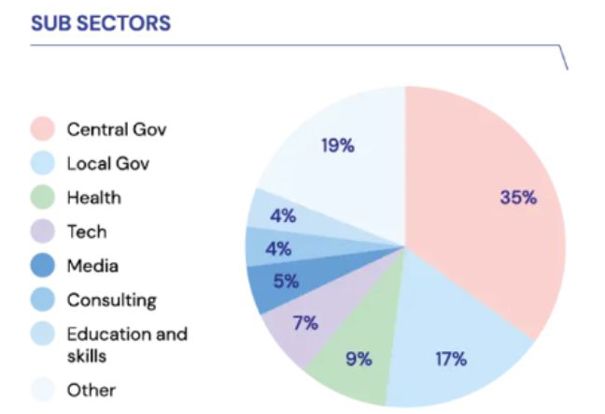 Sub sectors
Over the past 14+ years we've worked with hundreds of public, third sector and not for profit organisations to support and deliver complex products, projects and programmes.
The UK Software and IT Services Industry
Our new business model
Last year we made the decision to incorporate all of our operating businesses into a single integrated organisation; TPXimpact. By bringing together expertise from across the different companies, we were able to develop a new simplified operating model.
Designed to support and service clients in an agile way, without the red tape, bureaucracy and approval gateways seen at many of the heritage consulting firms. In the new operating model, we deliver work for clients through our Consulting, Digital Experience (DX) and International divisions. These divisions are supported by a small number of shared business enablement teams.
Consulting
Matt Skinner, TPXimpact Managing Director - Consulting division, explores the highlights of the past year and takes a glance at the year ahead.
Learn more
Digital Expererience (DX)
Rebecca Hull, TPXimpact Managing Director - Digital Experience division, unpacks DX's recent work and shares plans for the next year.
Learn more
Growth strategy and acquisitions
Growth strategy
What is our approach to growth and how is it benefitting key sectors, services and our partners?
Learn more
Acquisitions
Leigh Hunter, TPXimpact's Head of Mergers & Acquisitions, shares three recent acquisitions and our plans to integrate them.
Learn more
Our ESG Report
"We have been able to take a step back and examine whether our systems, processes and behaviours are helping to set us apart as a purpose led business that is truly delivering value to all of our stakeholders. 
Our response has been to double down on our commitment to our people, planet and community. 
You can see this through our new industry-leading employee value proposition, our submission to become a certified B Corp and formally changing our structure so that we're accountable to all stakeholders. 
As we grow, we have greater leverage and more opportunities to create social impact. However, the scale of responsibility to ensure that our operations are being run in a way that net positive to our people, environment and communities also increases exponentially." 
Bryony Wilde, Purpose Director
Our services
We'll help you apply design thinking to understand your problem and your users' needs so you can find the best way forward. Solve specific challenges and discover opportunities to transform your organisation across strategy, structure, services and ways of working.
Find Out More
Our work
How we're delivering more for individuals, organisations, communities and society.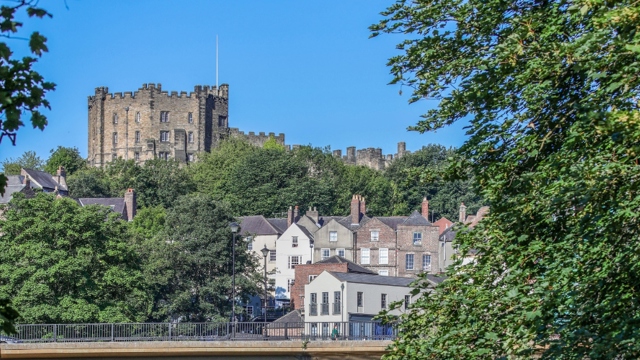 Improving accessibility across heritage collections with Durham County Council
How we helped Durham County Council democratise heritage by opening up archives and improving interactivity for The Story, Durham
Helping Wales & West Utilities bring energy to people's homes
How we helped Wales & West Utilities to work out where to lay gas pipes quickly and efficiently, by building their own bespoke software.
"Becoming better digital professionals" — Agile website delivery at the University of Dundee
How we helped the University of Dundee to adopt agile delivery methodologies and build a robust new website.
Get in touch
The possibilities to reimagine what you do have never been more exciting. If you need support finding a way forward, we'd love to chat about how we can help.